This is my (Kelly) list of top Australian marlin fishing destinations. Or should I say billfish? Yes I should! Plenty of these places are plentiful for marlin, but there are several sailfish hot spots among them too.
This is not a ranking list. I'm not saying that one is better than the other (except for Cairns, which in my opinion, is still without compare anywhere in the world!) If you think I've left any out, be sure to get in touch.
1. Cairns – Home of the Giant Black Marlin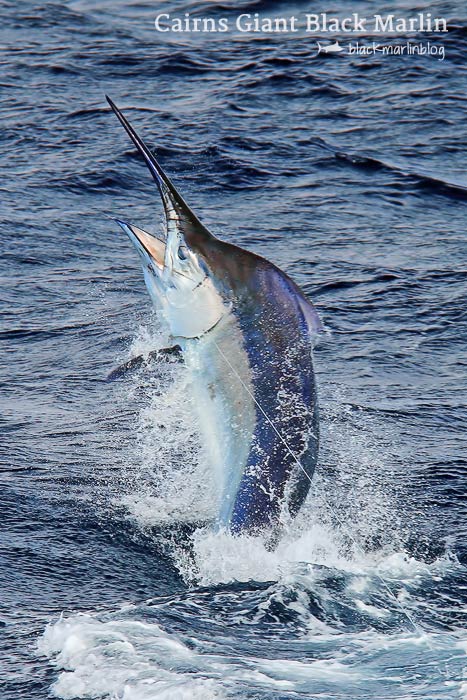 Yes it is.
It is home to the giant black marlin and one of the only known aggregations of these adult fish anywhere in the world. If a grander marlin (that's a marlin weighing over 1000lbs) is on your bucket list, fishing in Cairns anytime between mid-September and early December is going to give you the best chance of ticking this one off.
While it is the female fish that can weigh between and even over 700 and 1000lbs (that's 454kgs for us metrics), they are accompanied by a bevy of smaller male black marlin generally between 200 and 400lbs.
Fishing off the hard edge of the Great Barrier Reef (it's one of the 7 natural wonders of the world and can even be seen from space!) is unlike fishing anywhere else. Live aboard charters during the marlin season are the norm and put you right on the best fishing every day with a run time to the anchorage of generally 10-15 minutes and gives you the opportunity to explore the reef with a snorkel or swim in the morning before fishing begins.
But it's not only the giant black marlin that keep anglers occupied off Cairns. From June to September the juvenile black marlin are feeding (and growing) on the plentiful bait schools in the area and Cairns becomes a light tackle black marlin playground for anglers of all levels of experience.
2. Port Stephens – Marlin Grand Slam

Blue, black and striped marlin in a single day.
When it's on it's on!
Multiple grand slams (that's three species of marlin) in a single day are not uncommon when the fishing is hot. That's why its home to Australia's largest game fishing tournament every February and March, the NSW Interclub.
With the grounds a mere hour's run from the beautiful port area (and the lighter tackle black marlin grounds half even of that) its a great spot for a day trip. If you're visiting Sydney, its just a hop-skip-and-jump north by train or car.
Peak season is any time from when the fish show up in January right through to April and May. And it's not just about the marlin, the region is a haven for other watersport tours (dolphins tours!) and a the local oyster farm is also well worth a visit.
Read the BMFB Port Stephens Destination Guide.
3. Exmouth – Want Billfish Variety?
Exmouth is unrivaled in Australia for diversity of billfish. It is possible here to target 6 species of billfish in the waters off Exmouth and Ningaloo Reef. These include three species of marlin (blue, black and striped), broadbill swordfish, short billed spearfish as well as sailfish. It is becoming more popular for anglers looking to complete their personal angling slams (and has featured in more than one Royal Slam – all 9 species of billfish – of late for obvious reasons).
While typically the best months for billies in the west are the warmer summer months, the fishing is hot almost year-round off Exmouth (weather permitting of course!)
(For those WA-geography-challenged like myself, Exmouth is the West Coast equivalent of Queensland's Mackay, while Broome is up closer to Cairns level).
But wait, there's still 7 more… read on…
4. Townsville – Juvenile Marlin Mayhem, Big Fish Late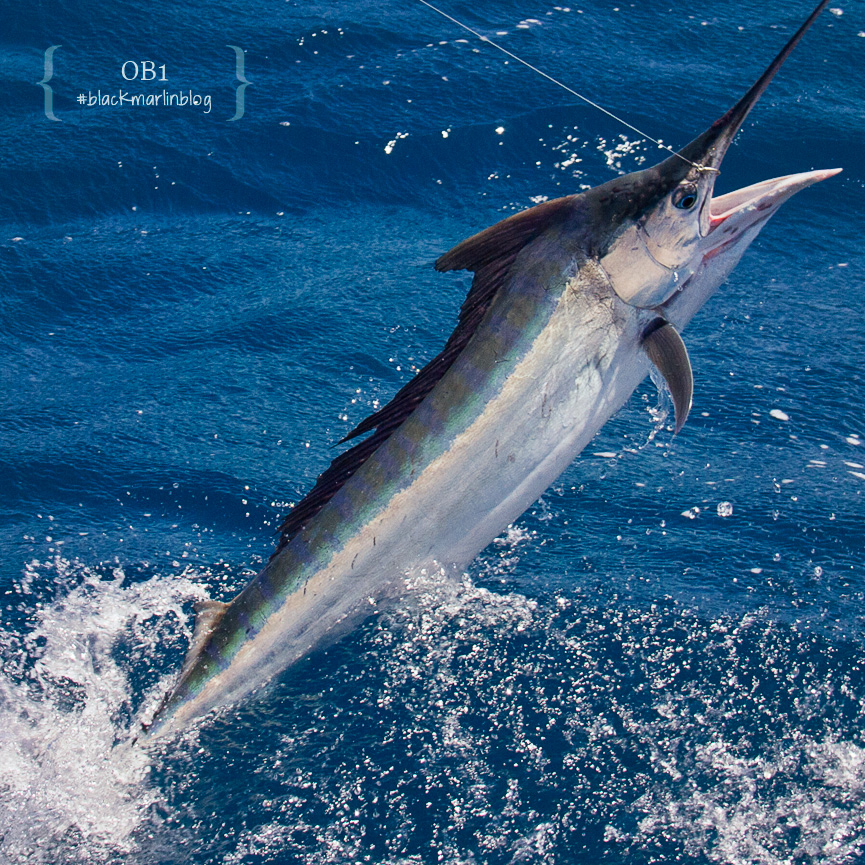 Townsville's Cape Bowling Green is still one of the more reliable light tackle grounds in the country and often not given the attention it deserves. It is fished in good weather between June and September by a contingent of eager club smaller boats, and a small number of the charter fleet around tournament time in September.
Though the best days recorded here are nothing short of amazing (36 released in a single day) recent years have seen more regular numbers of between 2 and 9.
Once the water warms (and the weather agrees) the focus shifts to Myrmidon Reef on the edge for the big black and blue marlin for the latter part of the year. Although not as consistent as the edge off Cairns to the north, provides a very safe anchorage for staying overnight and longer trips and has plenty to offer in terms of sportfish as well.
Read the BMFB Townsville Destination Guide
5. Fraser Island shines!
There is a whole lot of water here, but a whole lot of variety too! And Fraser is one of the still developing fisheries that is hot on everyone's lips right now.
From the northern tip of Fraser Island (Rooney's Point) where the baby black marlin congregate (with several seasons of micro blacks now indicating a separate spawning to the NQ blacks) along in flats allowing great opportunities for sight casting.
Offshore in the deep waters of the edge blue marlin can be found all the way along with bigger blacks and stripes mixed in. Opportunities for a grand slam here are high!
6. Gold & Sunshine Coasts – Holiday Fun!
The Sunshine and Gold Coasts are not just your year-round holiday destination (The Gold Coast itself has 25kms of beaches and theme parks! What's not to love?), but they are both solid year-round destinations for marlin fishing as well.
While the summer months have been the traditional fair for the smaller black marlin off the beaches and inshore reefs of the Gold Coast, the rest of the year has been consistent for blue marlin out wider and the occasional striped marlin (and day dropped sword!) as well. April has been Mr. Consistent, being an exceptional month in recent times.
Likewise the run of billfish (blacks and sails) on the inshore grounds off Mooloolaba and Noosa can be very rewarding in late Summer through Spring.
7. Broome – Sailfish Extravaganza!
How often do you get a double-header photo of sails? This one from Broome FC's Jeff Cooper exemplifies just how good the sailfishing is in Broome. As Jeff says "Multiple hook ups were the norm with pods of up to 9 sails marauding the teasers and running amok!"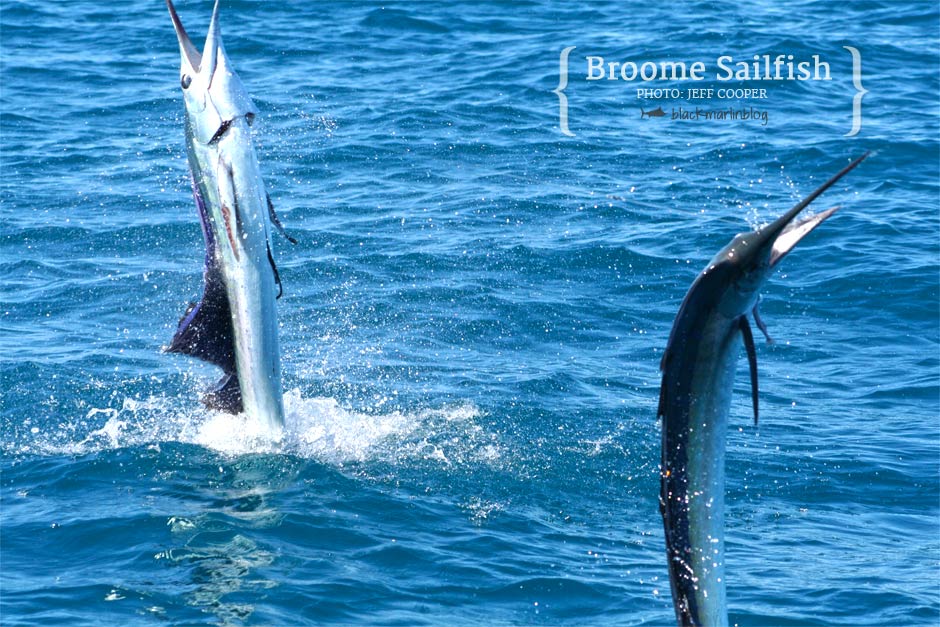 That describes Broome to a T (or B!) Once those dry months come along, the sails show up in numbers, and so do the anglers!
8. The Dampier Archipelago – Dampier, Karratha, Montebello
We're getting more remote by the number! The Dampier Archipelago is pretty remote! Situated between Exmouth to the south and Broome to the north, anglers can fly in to Karratha and head to sea via Dampier. While traditionally a sailfish destination, like many it has evolved now to predominantly marlin. At the recent Dampier Classic, just 6 out of 67 billfish were sails! (Right up until 2010 it was the opposite!)
9. Bermagui – Billfish to the South!
While the whole coastline south of Port Stephens and Sydney gets a fair bit of marlin activity, Bermagui is the southern-most hot spot and also the point where the Continental Shelf is at its closest the mainland. Bermi, as we call it, is known for its XL striped marlin, but also has its fair share of blues and blacks as well.
And when the marlin season slows, the tuna run hot. What's not to love about that?
10. Coffs Coast – Last but not least!
Coffs Harbour and the Solitary Islands – with mild temperate conditions year-round, a long warm summer, and the East Australian Current bringing offshore water temperatures that range from 19-28C, game fishing conditions are generally excellent. And all three species of billfish at different times around the year.
Read more about fishing the Coffs Coast in the destination guide here!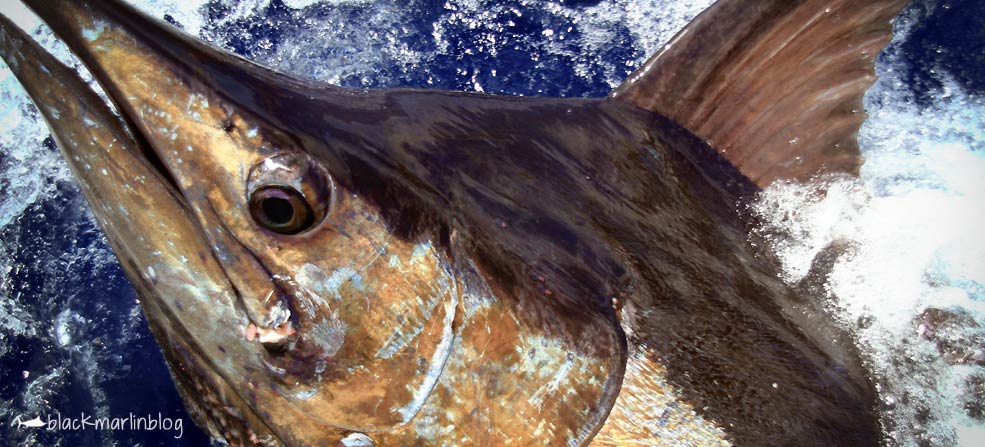 What's your top 10? Or your top Australian marlin fishing destination?
Please send me a message and let me know! It can be an Aussie top 10 or even worldwide, because that's my Top Marlin Fishing Destinations list that's coming next and I'd love your feedback.