Shop easily and safely – accepting these payment methods. Shipping to anywhere in the world.


iPhone, iPad and iPod cases
A selection of the range available: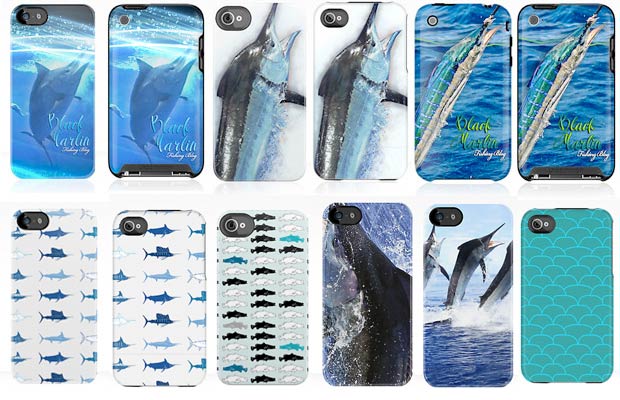 The only way to improve your iPhone or iPod is to put a marlin on it!
Top secret printing process called TATT™, which embeds the design into the case—so no fading or peeling, ever.
Technical Specs
Long life, super-bright colors embedded directly into the case
Extremely durable one-piece, shatterproof casing
Full-wrap printing
Allows access to all device features; iPhone charges while in case
Special keyhole ring keeps photos completely unobstructed
Fits all mobile providers worldwide, including Telstra, AT&T, Verizon & Sprint

The Black Marlin Fishing Blog began in 2005 and is the brainchild of Kelly Dalling, daughter of one well-known Australian skipper Jim Dalling and now wife of another, KEKOA's Luke Fallon.
Submit a report by email or text to 0434 520 343.
Interested in working with Kelly? You can email her here to discuss.