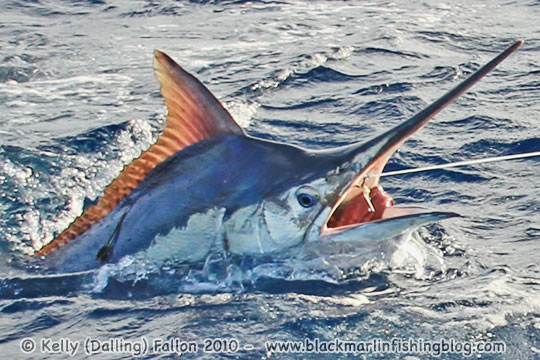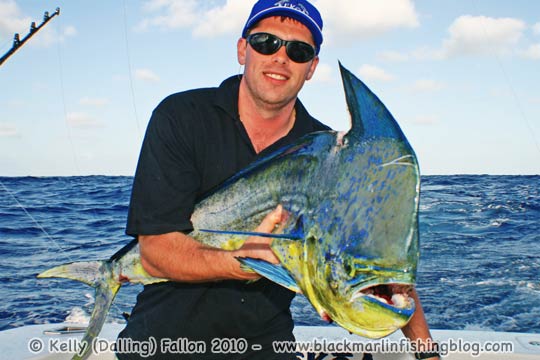 We headed a little further afield yesterday as the winds came down, not too far as we had to return to the reef overnight, and had some fun with the dolphin fish including this one (above) for a good feed.  But another marlin free day looked likely when this little guy guzzeled the tuna and gave Tasmanian angler Jason his first black marlin to add to his blue marlin on KEKOA on the Gold Coast previously.
No luck on Day One for boats fishing the Yorkey's Knob Makaira Bullfight.
Its just on 6am and apparently we're already having a late start to the day. Waking up to calm 10knot breezes, Capt. Tim Dean on Calypso and Capt. Bobby Jones on Iceman, have already left the reef ahead of us.  We're all heading out wide today to find the marlin on the tuna aggregations. Not sure if I will have internet service in the morning out there, so stay tuned for when we are back in range.