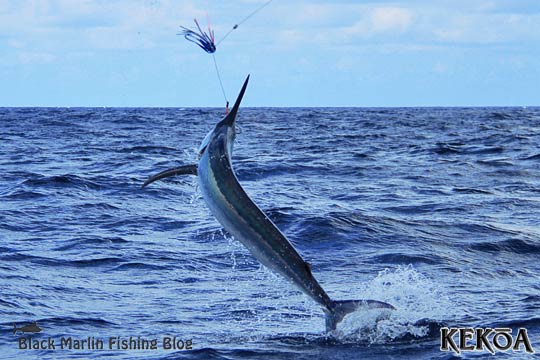 With fishing distinctly slower on the edge of the reef, the fleet who are still fishing are looking for opportunities to head wide. The weather is clearing again in a few days and so we expect more to head out then. On KEKOA, we just came back from a couple of days where we did fly-by visits to Bougainville and Holmes Reef for 3 blue marlin and 1 black marlin (all smaller fish) bringing our total for the 6 day trip to 9 marlin.  We came across Valkyrie at Holmes yesterday who traveled to the seamount for a 450lb blue marlin.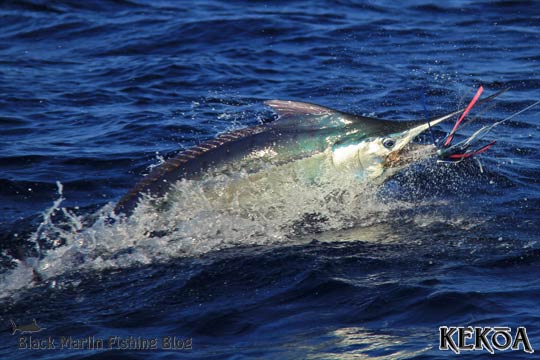 On the edge, the only report of fish was from Capt. Ross McCubbin on Cjig who begin their trip home to the Gold Coast today. They released a 500lb black on Wednesday.  Capt. Daniel Carlson on Little Audrey found a few more fish on two days at Myrmidon. Dan says they went 2 from 5 at 200 and 850lbs.  Dan says they missed a 400lb-er on a double header with the bigger fish which jumped over the top and jumped two more small ones off.
Wednesday report from Vince on Barco on the Gold Coast who released a 400lb blue marlin.
We're fishing the Ladies Ribbons today so look out for a report tomorrow!