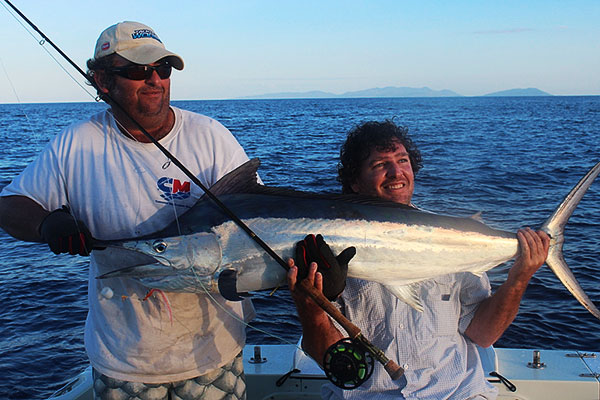 Mudda helps Michael to show off his first black marlin on fly.
NQ Billfish on Fly
A first black marlin on fly for ex top end fly fishing guide Michael Winterton out off Lucinda on Friday. Michael says that while he has caught several sailfish on fly and has been part of catching blacks before, this one was his first as an angler. Big congrats!
Michael joined lure maker Peter Pakula, who was in the north hosting the billfish information night at Townville's Fishing Warehouse, Tully Tackleworld's Roly Newton and Lucinda local Peter "Mudda" Mammino on board.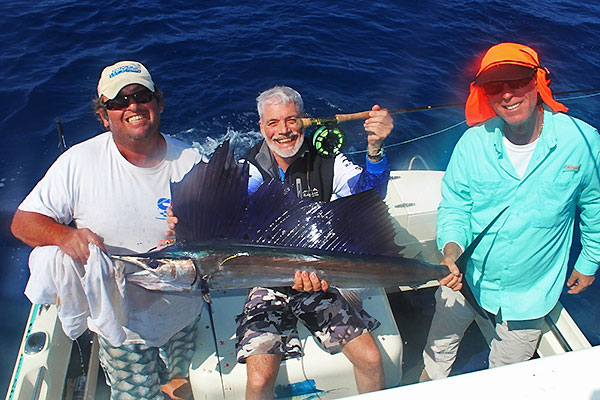 Roly also released this sail on fly that they put at around 6kg.
Michael said it was a great day on the water for billfish on fly with a great fishing team and helped plenty by the fact it didn't get over 5 knots all day.  They raised 4 sails and 2 blacks for the day, but only had the 2 real shots with the fly.
Thank you Michael for the reports and pics!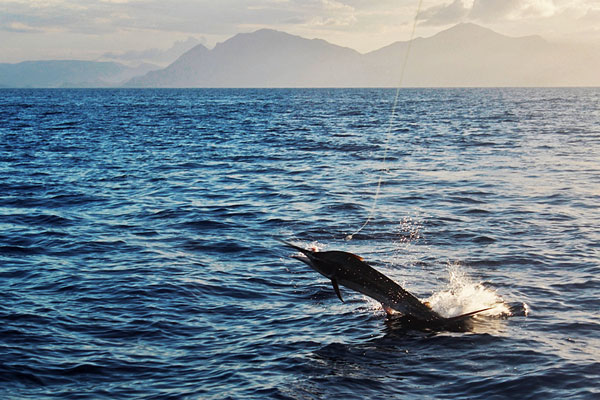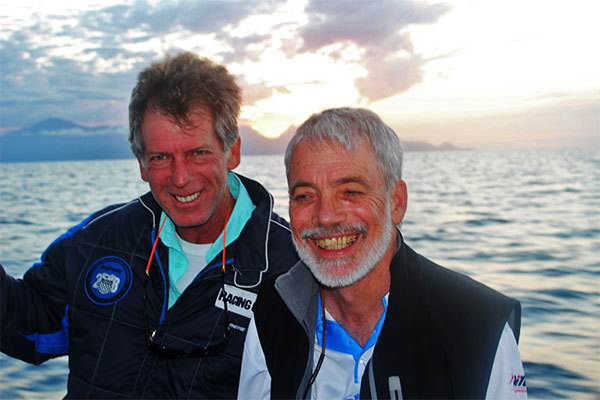 Peter and Roly, all smiles after a good day on the water.