Townsville Fires – 9-7-7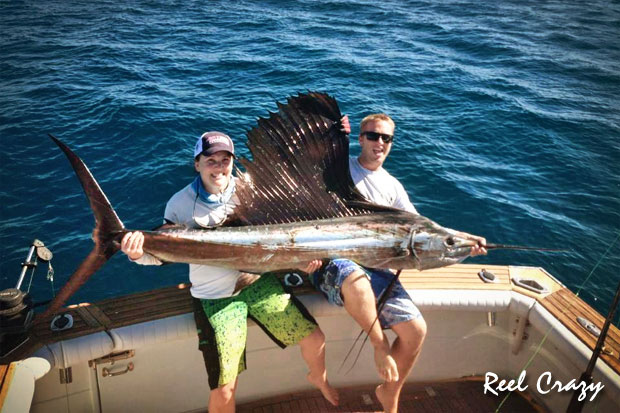 More mid-week fantastic weather in Townsville with Mick Dykstra's Reel Crazy out and making the most of it yesterday. With a group of young guns on board including the TGFC weighmaster Renee McKenzie, as well as the junior Pemberton (Lindsay) and Mathiesen (Ben), they finished up the day with a 9-7-7!  Renee says the tally was made up of 6 black marlin and one sailfish. The sailfish was a first sail for her (above), and the black marlin included one larger fish around the 50kg mark for Ben (below). Great fishing!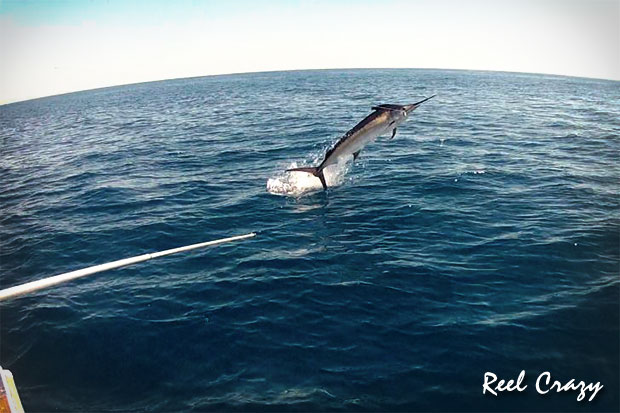 Cairns BlueWater Jacke Erskine Memorial Day 1 @ Fitzroy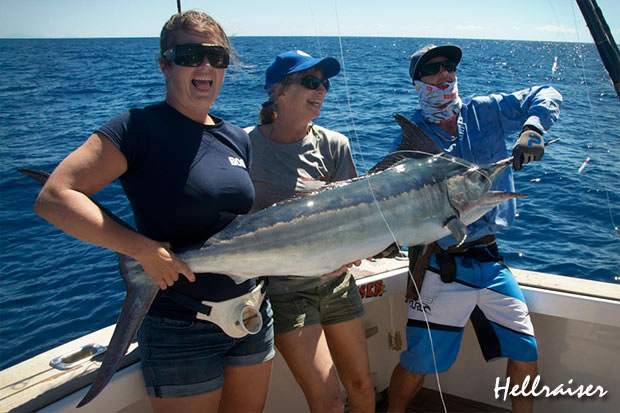 If you received the August Newsletter yesterday (sign up in the rhs sidebar) you will already know that the Cairns Bluewater Jack Erskine Memorial Touranament kicked off yesterday morning with a sailpast in front of Fitzroy Island. And it wasn't long until the first fish were being fought with Capt. Darren "Biggles" Haydon and team (including owner Greg Sims) on Bounty Hunter taking the lead after Day 1. Biggs reported 3 tags from 4 made up of 2 sails and one black marlin as they enjoyed the great start to their comp on one of the better weather days of the season off Cairns.
Capt. Steve Ahlers' Hellraiser is giving chase with two tags on Day 1. Steve sent me these great pics above and below of the action behind his blue boat and tells me there are many more boats on one tag after the first days fishing. Capt. Haydon Bell on Release converted one of the four fish he saw which he tells me was a larger model around the 80lb mark.
Updated: The club has reported the stats for Day 1 were – 46 bites, 26 hookups and 16 tags.
Good luck to all competing for the final two days – stay tuned for more!