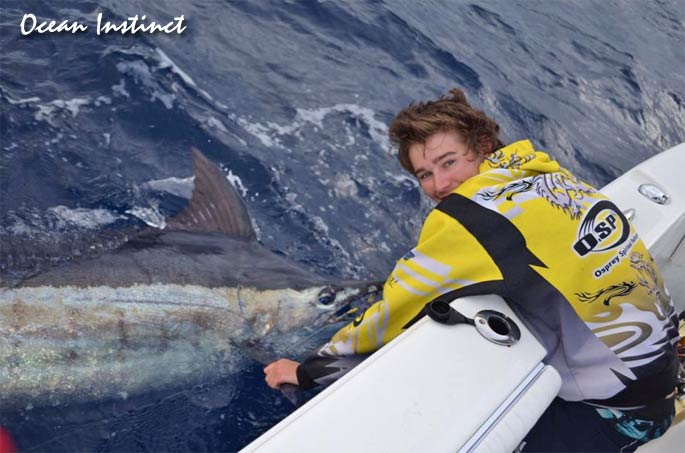 Gold Coast Blue Marlin
Also among the boats finding the fish Sunday (following on from yesterday's report below) was Capt. Greg "Muddy" Edwards on Megumi with 3 blues, the boys on First Priority  as always in on the action with a 6-5-3 and Ryan Goding's God's Hands with a 3-2-1 blue marlin Saturday.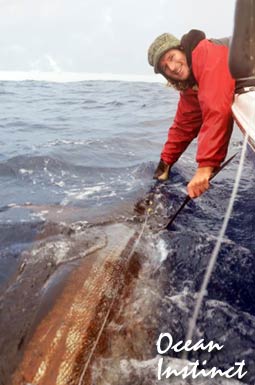 Following up yesterday Glanville Heydenrych's Ocean Instinct braved a bit woolier weather for the smaller boat for a 6-4-4. They had 3 from 3 by 9:30 and ended the day with a 6-6-4.
Glanville says that he snapped a prototype hook he's testing on one fish and pulled the hooks on one of a double hookup 20m under the boat and that they were a little unlucky not to go 6 from 6 (photos above and below).
Portland Bluefin
I've been hearing of the big bluefin down to the south and a report via Darren Buttigieg from Andrew Borg and crew went who chasing jumbos yesterday at Portland. They managed to get 2 being 70 and 135kg – the biggest in Victoria so far this year. Darren says that Andrew has put in the hard yards and was in Tasmania with Darren only last week where they caught another jumbo that went 100kg and lost a couple others. Nice work!!