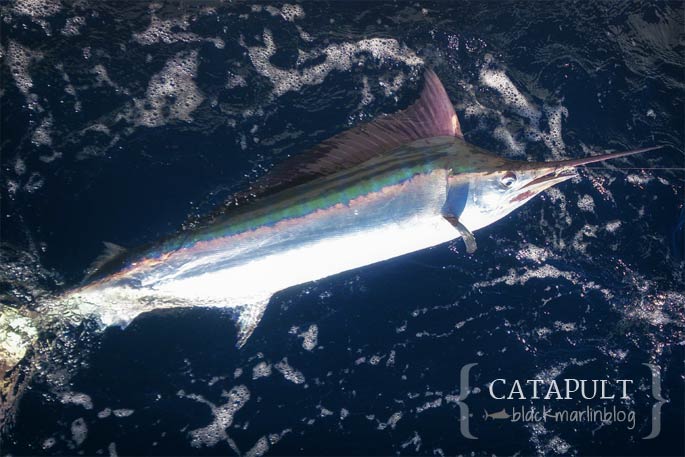 Someone hasn't let on to the Sunshine Coast billies that its the start of winter with SCGFC boats once again finding good fish over the weekend in less than ideal conditions. Lachlan reports from on board Catapult that with the weather no where near favourable for fishing, 3 boats still braved it on Saturday. Misty tagged 6 sails, Reel Capture 8 (7 sails and 1 black) and Catapult had a quiet day with only the 1 micro black (pictured).
On Sunday Reel Capture and Catapult were back out with Reel Capture managing 2 sails and Catapult 1 sail.
Thanks to Lachlan for the report and photo as always!