North Queensland
A few more firsts in North Queensland off Townsville this time.


A great report from Dax Linden who's 9 year old daughter Jessica is pictured with a baby black having caught the billfish bug. Dax and a mate who had just recently moved north to Townsville from Melbourne took their tinnies out with the kids, who were on school holidays, on board and out to the northern marlin grounds. Upon arrival they put the teaser and skipping gar and began the search for bait. Once they found it the kids had a ball filling up the livie tank before a couple were dispatched out the back.
Previously Jessica always wondered what all the fuss was about when dad went marlin fishing. Well now she knows! Not long after the down rigger livie went off the little black est about 15kg put on a great show before being landed, photographed and released. Jessica now has the 'Billfish Bug' and the 4.5m tinnie has now been christened!
The Silverback crew were back out on the weekend at a windier Bowling Green off Townsville and notched up a first sailfish for Tracey Kane and a cute little juvie at that!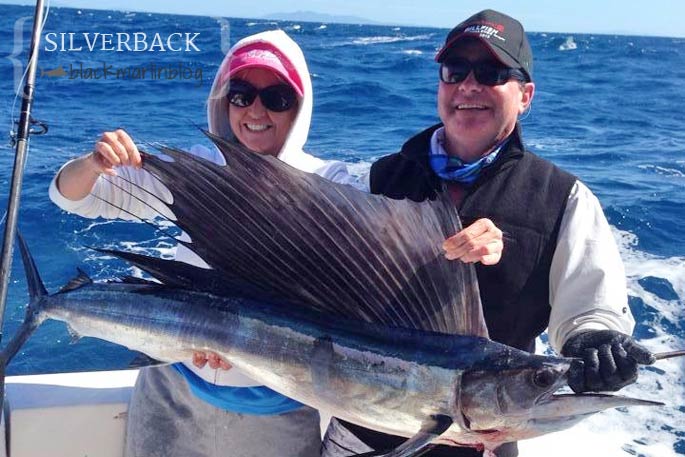 Western Australia
On their latest trip to the Montebello Islands, the first for the new vessel in their fleet, the 40ft BlackWatch Reely Black, Capt. Chad Mills reports a 1-1-1 on a juvenile black marlin.  Fishing for only an hour off Dampier, Chad says that it all looked very good with lots of bait around the ships. Hopefully the first report of many!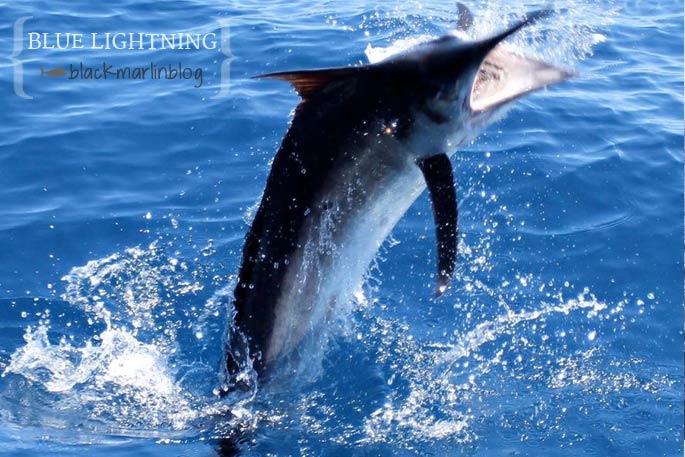 And a great report from Florida's Rufus Wakeman and son Marlin who are fly fishing in Exmouth this week with Exmouth Fly Fishing's Jono Shales.  Only a few days in, with several to go, Rufus is all praise about the Exmouth fishery. So far they have ticked off several sport and game fish species.
But Sunday was a special day for Rufus fulfilling a 26 year quest to catch a black marlin on fly (and they also got a sail on the same day – a first for Capt. Jono, a sail and black in the same day). Not to be outdone, 14 year old Marlin followed up yesterday with a black marlin of his own. Perhaps the first 14 to catch a black marlin on fly? Well done Marlin and Rufus and congrats on a great trip so far, but its not over yet!