The Sunshine Coast fishing is hotting up in the leadup to another big event on the tournament calendar.  With the SCGFC Spring Shootout fast approaching (3-6th October) the last two Thursdays Chaos has ventured wide for a look around. And they've found that the fishing has been great with 1 from 2 on striped marlin each trip and a heap of solid yellowfin tuna and dollies.
On Thursday this week the ocean was alive and it should be only a matter of time before the blue marlin join the mix and start to chew. On the inshore grounds there is plentiful bait, and we look forward to hearing that the sails have likewise shown up in numbers.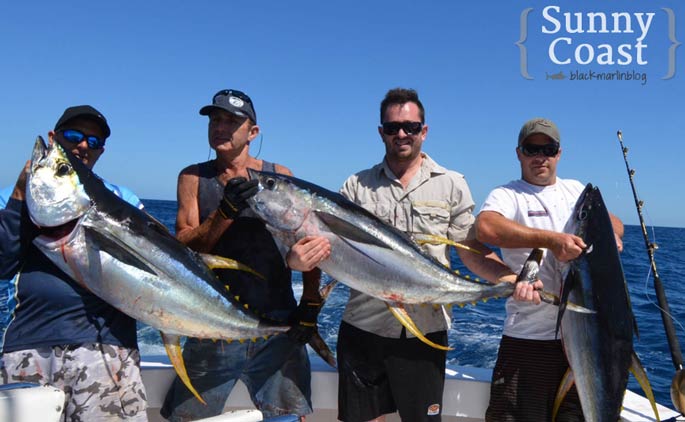 Back up and on his way to Cairns, Capt. Brad Craft's Castille had a mad encounter with sails while bait fishing. They released 3 from a quadruple hook up and then another soon after making it 4 from 5! Not a bad diversion from bait!!