Broome: More great sailfish action in Broome with Jeda Ellens Makaira GF going 14-9-8 in the half day until midday on Friday.
This is a great leadup to the Broome Fishing Club's annual Billfish Classic which runs July 27-31.
Coffs Coast: Report from Rick O'Ferrall who reports a more unusual blue for this time of year.  But with 23.5C blue water and perfect conditions with bait, birds and a very "fishy" looking day out off the edge of the shelf from Coffs, local game boat Black N Blue, skippered by Rob Lang could not resist and was rewarded for doing everything right with a 170kg blue that wanted to eat the flying fish pattern lure they were running on the long corner.
The fish hooked up and was tagged about 20 minutes later, giving them 1-1-1 after an otherwise lackluster morning with gemfish stealing all their swordfish baits.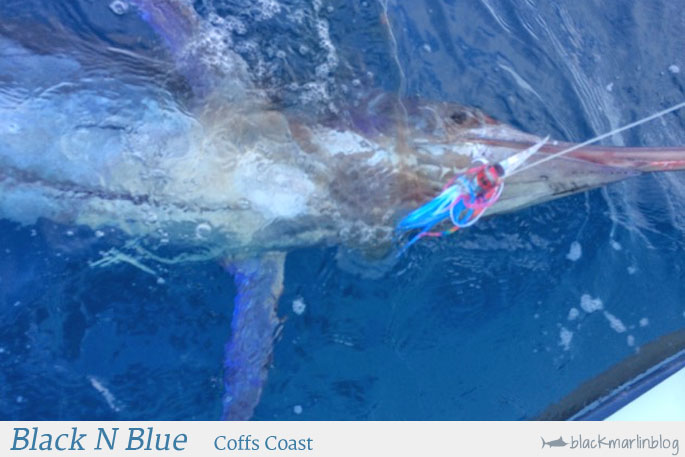 Rick says he's sure blues have been caught off Coffs in June in the past, but this is the first one he's heard of at this time of year for years.
Good payback after an on-again, off-again summer bite!