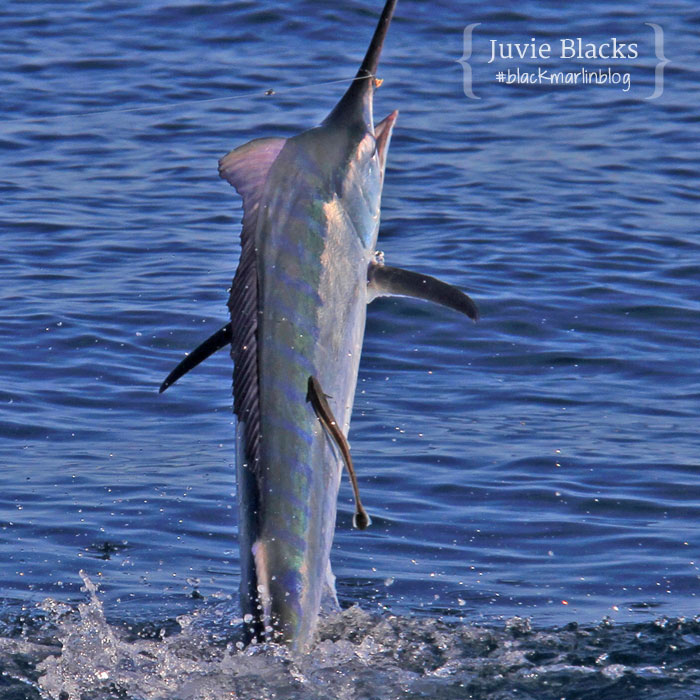 And it's about time. With the last few weeks serving up some typical-for-this-time-of-year trade winds driven slop, finally the break in the weather so many had been waiting for.
And little blacks have been reported from Cairns/Port Douglas through to Townsville.
Off Cairns, Capt. Damian Collette's Saltaire converted 3 from 4 on the wide grounds.  The day before, Tackleworld's Robbie Erskine also found one in the same spot.
And north of Mission Beach, in the middle, one of the mackerel fisherman reported one off Kurrimine Beach.
And down off Townsville at Bowling Green, Micky Dykstra's Reel Crazy also accounted for a black marlin that they put at a massive 5kg!
(The photo above is not of either fish, just one of my previous shots.)