Telstra Business Centre Cairns Bluewater Billfish Tournament Day 2
He may not have made it onto the scoreboard on Day 1, but that didn't stop Capt. Chris "Sharky" Miles and his team on Levante from streaking away with the lead on Day 2 of the Cairns Bluewater Billfish Tournament – photo at top, one of their 6 tags on Day 2.
Capt. Steve Ahlers' Hellraiser who recorded the first fish tag of the day at 8:15 (just 15 minutes into fishing) is vying for second with the Mackay based Emma Kate both on 5 tags after 2 days of fishing.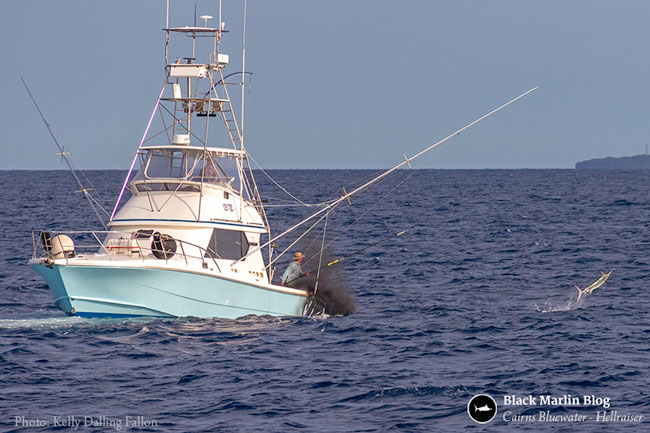 Plenty of small boats in on the action on day 2 including this fish for the youngster on sponsor CJH Yachts Ocean Haze (below).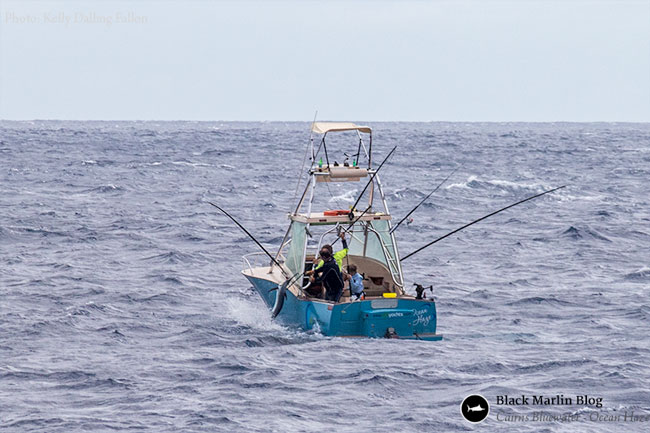 The weather snuck back up again at the end of the day which will make day 3 a long day on the water for the little boats.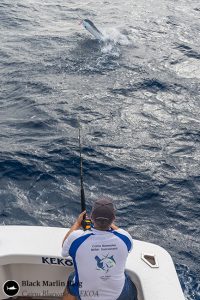 Although as you can see from the pics, the fishing is in relatively close to the island.
Hammer even recorded the final fish of the day just about into the anchorage hooking up 5 minutes before cease fishing.
I counted 24 tags for day 2 with the vast majority of fish caught on the first two skeds of the day.  Final day today. Good luck to all!
Photo: Major Sponsor Troy Stone of Telstra Business Centre Cairns hooked up and fighting on Capt. Luke Fallon's KEKOA.