Updated:  Full prize winners at the end of this post. The return of the Dunk Island Classic was held on the weekend with 14 boats competing for the first time out of Dunk in many years. Great to see the tournament back at the island!
Unfortunately Day 1 fishing was tough though picked up yesterday with 1 tag Day 1, and 5 tags on Day 2.  Sharon Leptig (who tagged one of the marlin yesterday) tells me that there are 46 angler and 1 junior competing.
Friday and Saturday fishing days were also very ordinary weather wise. But Sunday came through with some amazing weather with the competition only decided with minutes to go before cease fishing.
In total 5 sailfish tagged and 6 black marlin  were tagged.
Cairns Light Tackle
Meanwhile up in Cairns another of the blowy weekends are stirring up the fish again. Capt. Haydon Bell on Kanahoee is 3 from 5 on Friday and 4 from 6 on Saturday with plenty of mackerel and big mouth in between as well. And Sharon and Paul Poulter were out on their boat Think Big for 4-3-3 with just the two on board. Update: Think Big added another 2 from 3 Sunday to make it 5 from 7 for the weekend.
Great photo from Think Big at top!
Happy Father's Day to all the dads. Hope you are fishing!

Coming to Cairns this year?
I get a heap of enquiries from guests visiting to fish the giant black marlin season looking to try their hand at barra too. Capt. Kim Andersen has barra options for you at Lake Morris/Copperlode Dam 30 mins from the marina. Free transfers, full day, half day and evening options. Call Kim on 0408187291 or visit: Copperlode Fish & Kayak.
Latest Bluewater Issue – Issue 126
Issue 126 goes on sale on September 7. Subscribers may have already received it (I have!) This issue features stories on the 'pillie technique' for tuna, Samoa's bluewater battlegrounds, solo swordfishing success among other great reads including a 'big little boat' review on the Game & Leisure boats imported Grady White 191 Coastal Explorer (written by me!  How we set up our little boat for billfishing!)
Grab your copy at the newsagency or subscribe online.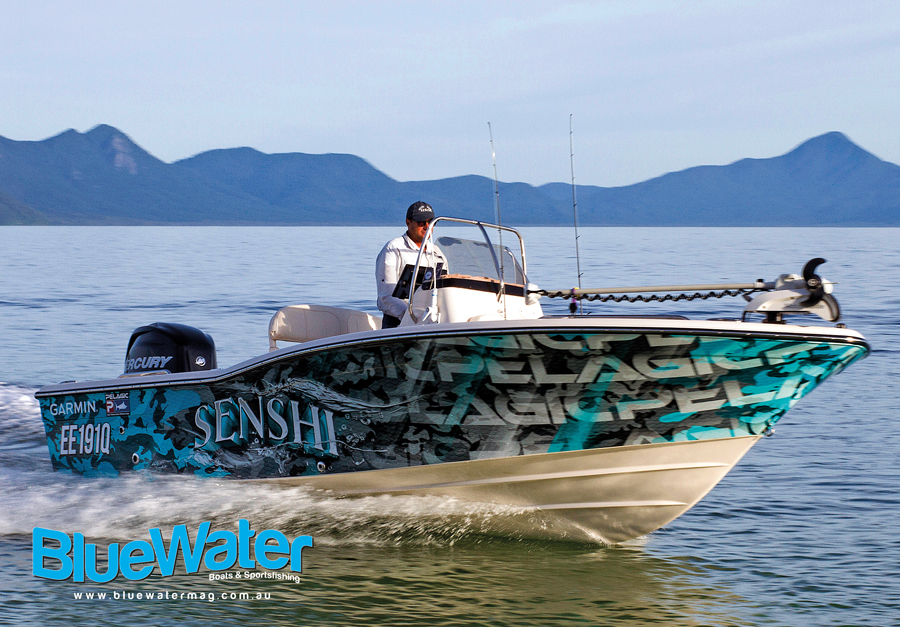 Dunk Island Billfish Classic Results
First Billfish Tagged:  Greg Eadie (Katmando)
Last Billfish Tagged: Michael Gilberston (Pleiades)
Heaviest Game Fish Day 1: Aiden Mackay (Aquamac)
Heaviest Game Fish Day 2: Aiden Mackay (Aquamac)
Heaviest Game Fish Day 3: Joshua Oliver (Madness)
Champion Junior Angler: Kasey Zahra (Let Loose)  Also received the Rod Collins Junior encouragement award for tagging her first billfish.
Champion Senior Female: Sharon Leptig (Mission 1) Black Marlin 1500 points
Champion Male Angler: Michael Bolton (Cangre-Jo) Sailfish 3000 points
Champion Team 7.5m & Under (Fishin Mission)  Anglers:  Brian & Glenys Baldwin, Skipper: Dennis Daly, Crew: Steve Jones
Champion Team Over  7.5m:  Cangre-Jo.  Anglers:  Wayne and Michael Bolton (The Dunk Island Resort Pertpetual Trophy)
Champion Team Overall
Fishin Mission – Anglers:  Brian & Glenys Baldwin, Skipper: Dennis Daly, Crew: Steve Jones
We've had a great weekend, The Dunk Island Resort did a magnificent job, awesome food and great time had by all!!