Good morning everyone. I'm back online and have two big days of fishing to catch up on!  I will try to get an update on the Lizard Island tournament and let you know what is happening!
Starting out with reports from Saturday's fishing. Capt. Tim Richardson's Tradition had his turn on the big GBR day releasing 4 from 5 fish with the biggest he put at 950lbs. The other fish in the 2-400lb range.  He followed up again yesterday with 1 from 2 and missed a big one.
Reg Moore's Duyfken has been fishing up to Lizard Island for the start of the tournament. Rhys tells me they released a nice one Saturday morning at 10am (pic below) and also went 2-2-1 the day before. I believe they also tagged the first point scoring fish of the Lizard Island tournament yesterday after Zulu self disqualified an earlier fish.  But more to come on that too!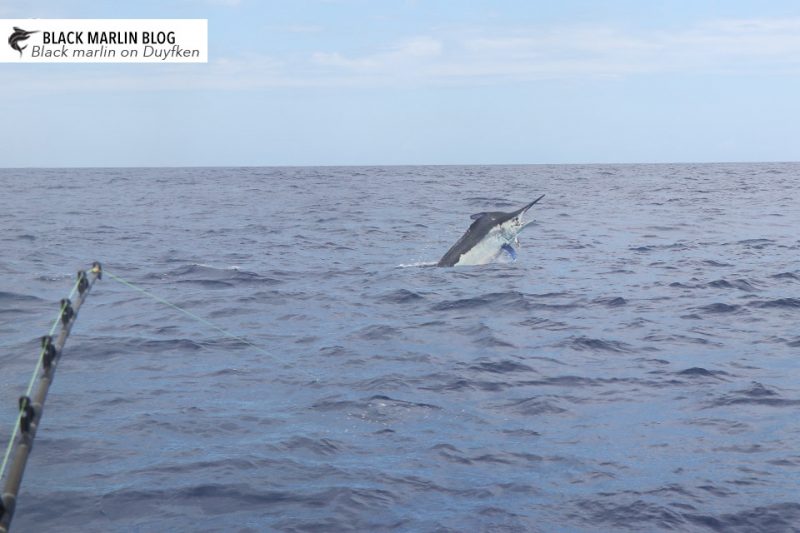 Capt. Ashley Mathews Real Easy has joined the fleet from his home base in the Whitsundays. Ash says they went  from 3 yesterday all small fish 150-250lbs and missed a nice one one!  That puts them on 5 in 4 days. with the last day for the trip today, then into Cooktown.
Yesterday (Sunday) there was a lot of good fishing outside the tournament as well including some grander class fish!
Jay Edwards reports an 1188lb black marlin on board Pete and Sheridan Yates' Absolute yesterday. Brenton Fetterplace was the angler from Hamilton island with Peter driving and Adam Newcombe from Kiama on the deck with Jay on the leader.  Capt. Randy Hodkiss' Dreamin' On also put angler Eric Gjerdingen onto his grander Number 6 yesterday.  While Capt. Craig "Sparra" Denham's Hot Shot also cracked off a fish on the leader that he put at right up there.
Lizard Island Day 1 Update
As I've mentioned before, we are not fishing the tournament this year and I can't hear the radio but I am getting a few updates for you.  As I mentioned above Zulu called in a tag but self disqualification after only a few minutes of fishing so Duyfken tagged the first fish of the tourney almost an hour later.  Overall there were 9 tags by 9 different boats on Day 1. That puts Duyfken in the lead on countback.  One big fish recorded was an 850lb-er on Capt. Darren Haydon's Bounty Hunter. Thank to Tim and Sharon for the relays.
Montebello Islands, WA
Capt. Chad Mills' Blue Lightning is on a sailfish roll. On their first day targeting sails since their 39 fish day last week, they added another 21 sails to put them on 60 now in just the two days. That's fantastic fishing!