Capt. Brad Craft has been back on the reef on Reg Moore's Duyfken this week and was a part of the big bite on the Ribbons. Brad tells me they finished their trip yesterday with Bruce Barlett and Bob with plenty of fishing including one that he put at over 1000, another 990, caught others at 850 and 750, and a lot of 500 and 400, 300, 200's etc. They ended up with bites out of 7 big ones for 4 caught. Double headers etc all good fun. Brad says that brings him to 6 over 800 for the season (of which he has only fished 2 weeks so far!!)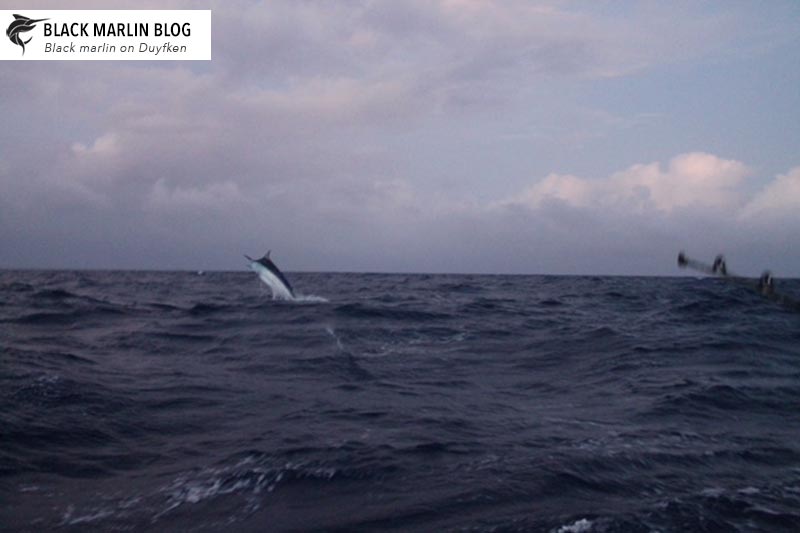 Capt. Tim Richardson on Tradition also finished a four day trip with Herve back from his second trip of the season yesterday on a high. Tim says they tagged a really nice big fish very quickly, a real solid 950+ big fish, so well lit up, and then a smaller one a short time later. That ends the 4 days of fishing with 16 blacks, and 3 over 850 for Herve – what an amazing 2 trips he had this season.
And Capt. Brett Goetze's Amokura also went 4 from 5 with a nice fish at 750lbs, followed by a 500, 200 and 150lbs.
Photo at top of Capt. Laurie Wright at the helm of Calypso yesterday catching a couple of nice ones that I took from nearby.