Catch up report from the past few days from Rod Hawkins' C'mon Aussie with Capt. Jared Weir back up and fishing this week.  Rod says they had a good day Wednesday with one that Jared put at 950 and missed another for first time angler Troy Harris. The day before (Tuesday) they got one Jared put at 750 for another first time angle Ty Peachy.  Yesterday they added another at 800lber in the dark to make a 750, 950 and 800 in the last 3 days!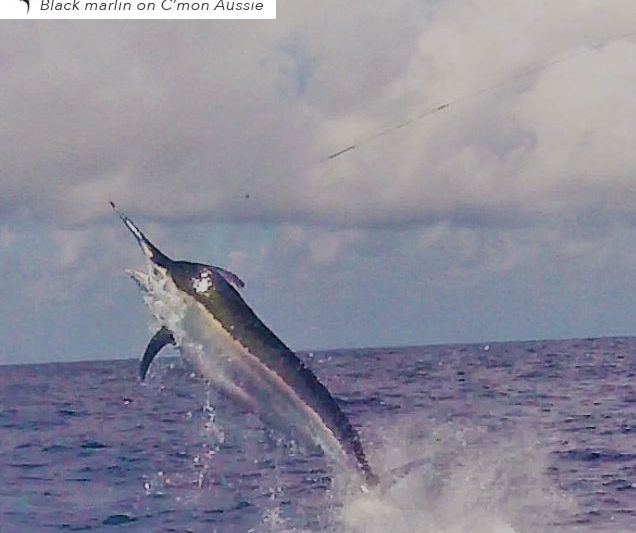 Big fish day yesterday also for Capt. Steve Ahlers' Hellraiser with a 3 from 3 including this big fish that weighed 1098lbs for angler Andrew Martin and the 4 kiwi boys.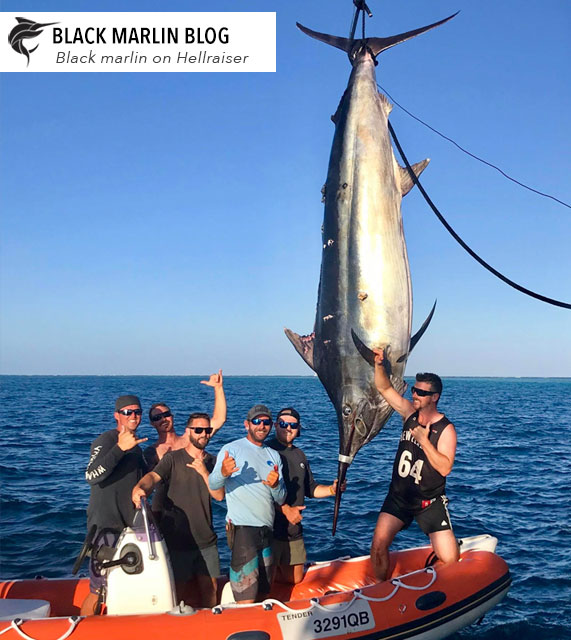 Capt. Tim Richardson on Tradition hooked the big one out wide after missing another big one the day before out there and let it go after an almost 2 hr battle that he put at 1000lbs.
Capt Ross Finlayson's Bounty Hunter went two from three including this one that he put at 800lbs.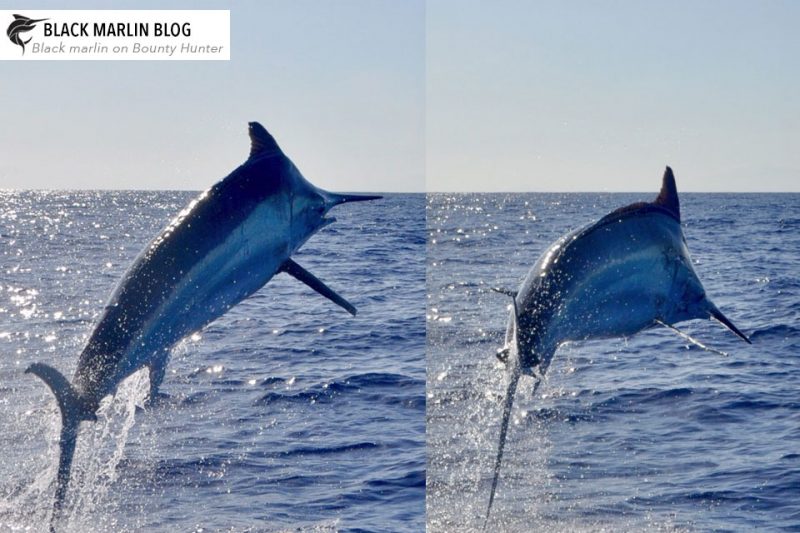 And catch up from Capt. Casey Dent's Zulu and a big fish at top they released a couple of days ago that was part of a successful double header with a smaller fish which greedily ate two baits!