I've been asked again and again if I'm blogging the Cairns marlin season this year. The answer is of course yes if I get any reports. But I'm not getting any. 🤷‍♀️
There are several boats fishing and while reports are thin on the ground (sea) the fishing is pretty good as we would expect at this time of year. Last week, on their first trip of the season with Capt. Daniel Radcliffe at the wheel the team on Zulu recorded 4 from 7 smaller fish in three days of fishing for their lady anglers.
This week on Capt. Luke Fallon's KEKOA we have Jeff, Cam, Charles and Michael with us from the Gold Coast and Wednesday recorded what I believe is the first grander of the season for Jeff with a big fish that Luke put at over 1200lbs. The fish was one of a successful double header with Michael quickly dispatching the smaller fish so that we could chase Jeff's big girl who gave us the full view of here size on the bite! Jeff also did a great job in the chair not relenting in the chase! We also released another about 700lbs for Charles and a fourth smaller fish going 4 from 5 for the day. The day before we started our 2020 season with one for Cam. The morning sportfishing has also been good with plenty of bait species, Spanish mackerel, GTs and yellowfin around.
And that's all the reports I've received so far although I've seen a bit more on socials.
**if you have any reports to share please send via email or text. Details on the contact page.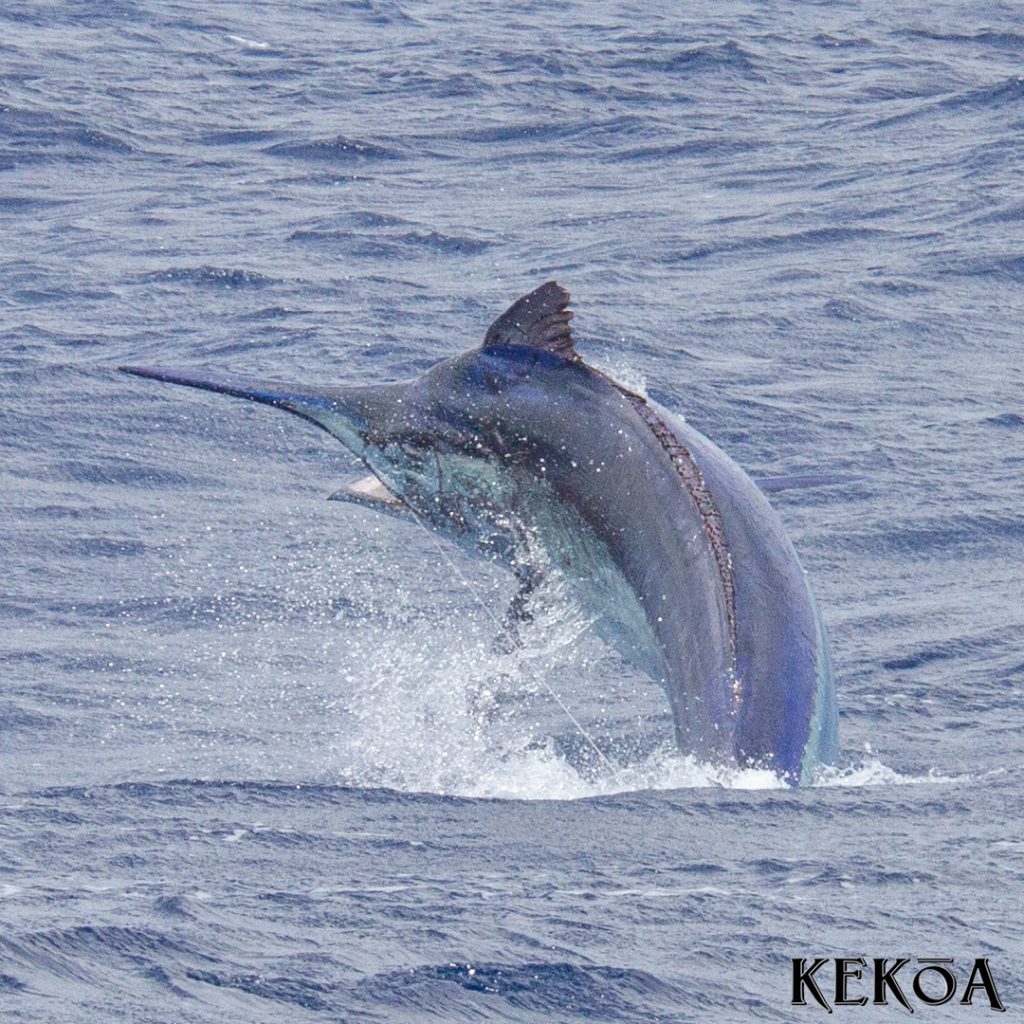 In Memorium
I also wanted to share a couple of posts from the Cairns Professional Game Fishing Association. As most of you will know we have lost a few good men of our own over recent weeks including most recently one of the gentlemen of the fleet Capt. Casey Dent whose memorial will be held today. Captains and crews at sea are asked to stop and reflect for Casey at 3pm today. A video tribute to Capt. Bill Billson by our documentary videographer Nick Jones can be watched here. And also RIP to Capt. Jeff Grey who also passed away earlier this month. Jeff was responsible for some unforgettable catches over the years. Read about one here on Marlin Magazines website.
---
Fraser Island
Last weekend Jamie Behrens reported Takkachee went 0 from 1 and 2 from 2 light tackle Saturday. They followed up at Rooney's on Sunday and while there were a few fish around managed to pick one up 7nm south of Wathumba!
The day before Jamie had reported another Mooloolaba GFC club boat Filthy went 0 from 2 Thursday and Friday turned it around with a 2 from 2 (blue and a stripe).