Capt. Tim Dean's Calypso had the day you could dream of yesterday with a 4 from 4 being 850, 700, 300, 150lbs!
Capt. Adam Jordan's Iona II likewise with a big day on the reef. Adam reports they went 4 from 6 at 400lbs, 350lbs, & 250lbs. Pulling the bait out of a big one on a double header and finishing off the day with another big girl CAPT AJ put at 1000lbs!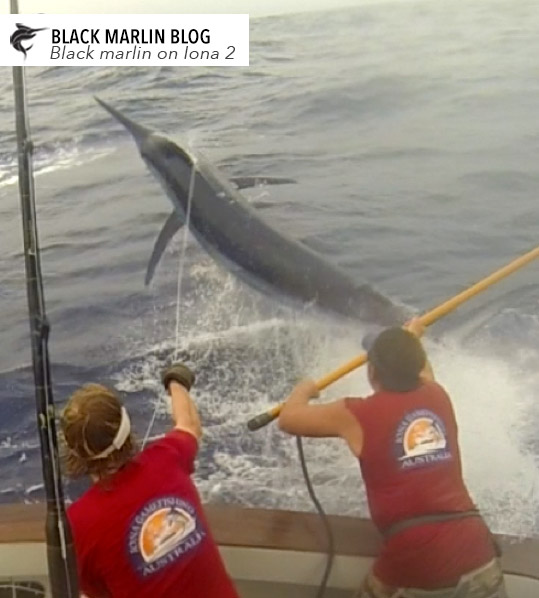 Catch up report from Chris "Sharky" Miles on Levante who is fishing the big Dreamin' On extravaganza. Sharky says they have been catching their share of small ones as well as 3 big ones over the last 12 days, with 2 at 900 and 1 at 800lbs. Speaking of Dreamin' On who have released their first video of the trip below.
And catch up report from yesterday from PHGFC's Dog House with Capt. Scotty Thorrington on the wheel who had gone 3 from 6 in the previous three days at 300, 200, 100lbs!
Exmouth on fire
Capt. Josh Bruynzeel's OnStrike went 6 from 7 sailfish while Capt. Eddy Lawler's Peak Sport Fishing went 5-4-4 on blues.