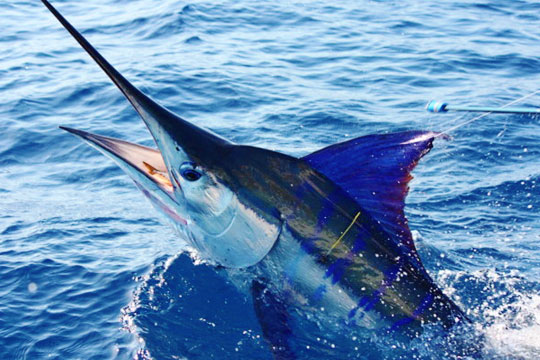 Nick sent me this stunning photo of fish from last weekend (Sunday) at Port Stephens when they went 4 from 6 on striped marlin on live bait – top boat for the day with most others boats finishing up with three tags.
I also heard from Capt. Tim Dean on Calypso who also went 4 from 6 yesterday both striped and black marlin.  Tim is rating his season as one of the best he has ever fished at Port for consistency. He's caught four grand slams already this year.
And with the water is still 25 degrees and blue as he predicts they will be fishing well into May this year.  He has availability on Sunday, April 17 if anyone is interested, visit the website or give him a call on 0411 111 476.