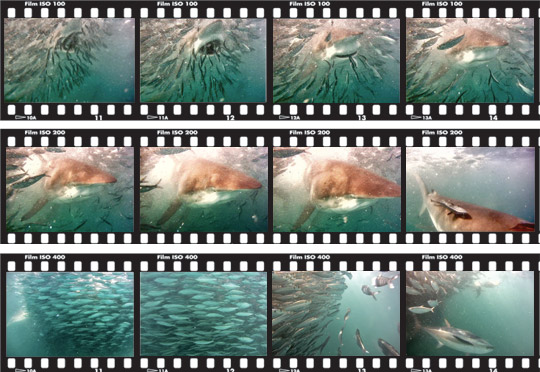 We're winding down our Gulf season this week and have our last barra fishing guests join us in a few days before we head back to Cairns and begin preparations for the marlin season ahead. But that doesn't mean that the action in the Gulf is over by any means!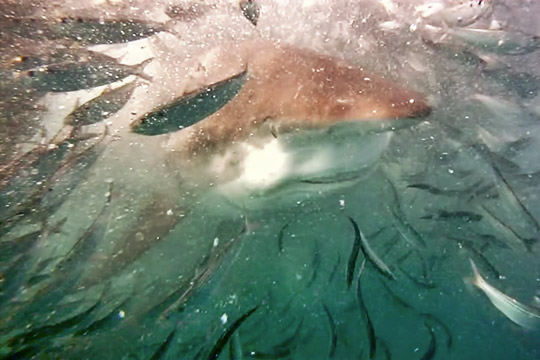 Ben "Notso" Bright has recorded some of the most amazing bait ball action I have ever seen all filmed on a pole-mounted GoPro camera as he was literally a part of the action. Ben just needs the time to finish editing and upload the full video clip but in the meantime gave me some still shots (thanks Ben!).  The baitfish were targeted by tuna, cobia and sharks until they were completely gone, except for the couple that made a somewhat successful escape by 'grounding' themselves on the deck of Ben's boat Last Cast. The Gulf is an amazing soup bowl full of fish!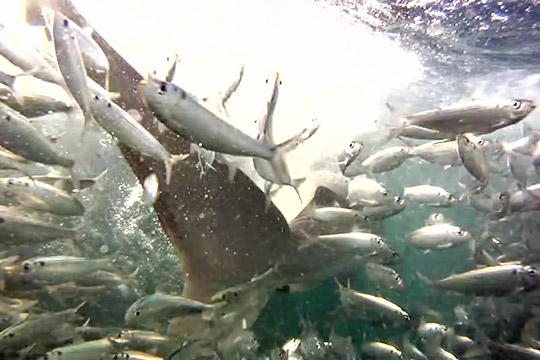 On our trip back into Weipa on Sunday we threw the teasers in just-in-case, in what would be our last chance for a bluewater fish, and an overenthusiastic sailfish came up in short order. We managed to switch it to a skipping gar and hookup straight away but broke the leader after a short fight.  Given the conditions, we couldn't really hang around for another shot but once the wind eases again, I'm sure the boys will be out there having another look.
Images are copyrighted – not for reproduction.