I hope everyone has been enjoying the holiday break as much as I have!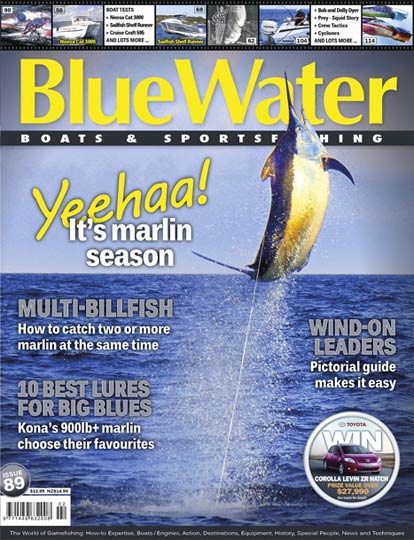 The blog will be back and reporting again in earnest from early next week. And so if you've been getting in some good holiday fishing, please don't forget to send through your reports.
The 2011 Cairns Giant Black Marlin Season photo galley is also coming together very nicely. If you have any images from the season to add, you can send them to me by email.
A preview of the 2011 season is also included in the next issue of BlueWater Magazine which goes on sale on January 6. The cover shot (above) is one of the crazy marlin air jump shots that I took on Number 10 Ribbon Reef earlier in the season and the issue also includes the Lizard Island Tournament report — so look out for that in your local news agency very soon!