Starting the weekend marlin fishing reports with a huge weekend in North Queensland!  While Townsville fared much better for the weather, there were also a few who made it out off Cairns. (Reports from other areas to follow later.)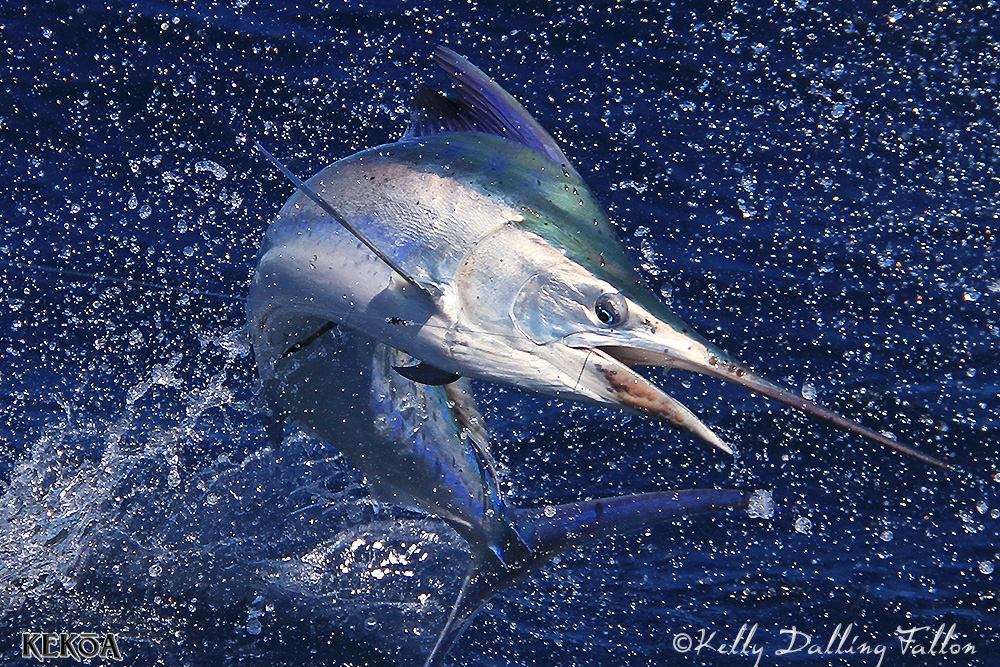 Black marlin on KEKOA for Suzie – one of my favourite photos I took this weekend.
Townsville GFC Club boats enjoyed some spectacular weather and spectacular fishing with Saturday afternoon on the northern grounds being the pick.  Returning to port yesterday flying the tag flags were Rose Red with 7 and Reel Crazy with 6 to name a few. Mick on Rose Red said that he had upwards of 20 billfish bites on Saturday altogether (and also reported 8 from a day out on Wednesday!) I know plenty of other club boats were out there so I will add in once these reports come through.
Local Tackle-O Ashley Cotter took his 4.3 metre flats boat out in the great conditions, determined to christen it with a billfish. He had lines in for just about 6 minutes when a little black marlin came up on the teaser.
They teased him in to 5ft from the outboard for a first marlin release on Ranga with Ted Morgan on the rod and finishing up with a 3-1-1 for just a few hours fishing in the little boat.
Ted with it beside Ranga before release on left.
Also racking up a first, Chris Phelan in his 5.6 m Stacer off Cape Cleveland reporting his first two marlin with a 2-2-2 on Saturday.  Congrats to both – photo below!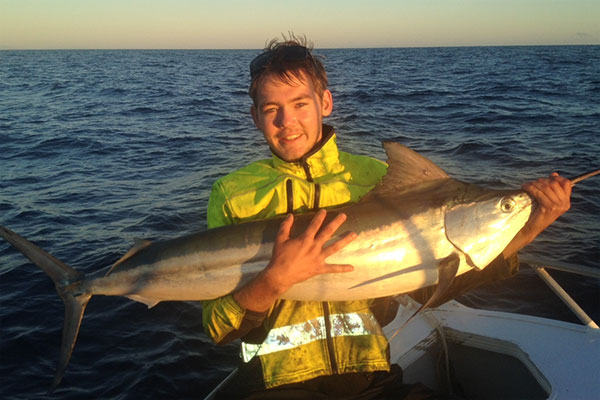 From the north: On KEKOA we brought the boat down from Cairns to Townsville for 5  on the way through (4 blacks and a sailfish) with another little black dropped at the back of the boat and several more missed opportunities.  Suzie caught her first marlin, followed soon after by her first sailfish and I took advantage of the conditions to give my new lens a whirl (photos included at top and below).
On the way through we heard that Mudda slipped out for a few hours fishing off Lucinda on Friday for 6 blacks.  And the odd trailer boat fishing for mackerel etc also reported the odd billy – I heard of one caught on a lure behind a yacht on the inside of the palms, and another on a soft plastic!
Heading further north, Capt. Damien Collette's Saltaire reported a black and a sail yesterday off Cairns. And a catch up report from Scott Bailey off Cairns who also notched up his first billy with at Pixiey Reef last weekend on a skipping gar on wire meant for a Spaniard.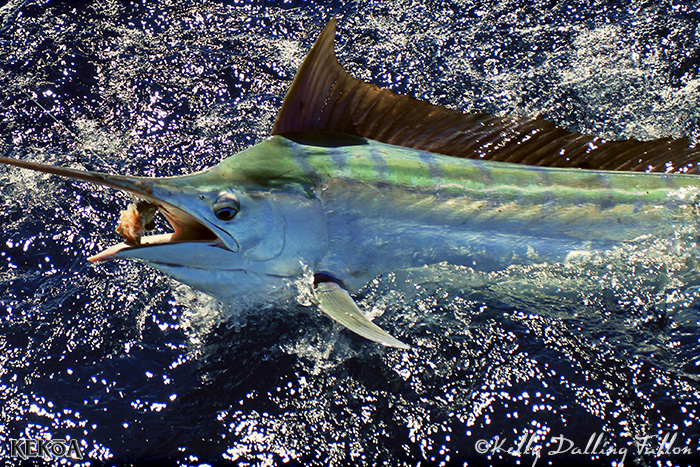 Black marlin before release on KEKOA.