With just one day and counting now until the start of the 26th Lizard Island Black Marlin Classic it was refreshing to see some more big fish showing themselves yesterday.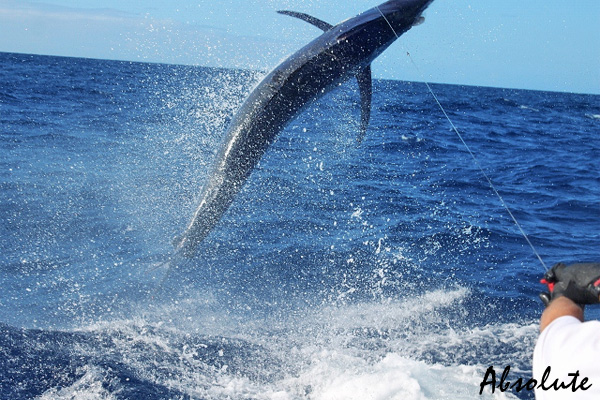 Capt. Jim Dalling's first fish of the season on the Absolute was a doozy.  Capt. Jim (Dad) was quick to call it the biggest fish he's seen in many years as it showed itself and began to greyhound downsea beside the boat. He put it at 1100lbs for angler Brad from Perth! (Photo above.) Must have been before that rain came though – big congrats!
Capt. Chris "Sharky" Miles on Kanahoee only had the one marlin bite, but it was also worth waiting for with a 900lb fish that put on a great display at the back of the boat.  Capt. Tim Richardson on Tradition was back out on the first day of a new trip and released nice one at 700lb-er for angler Brady at Number 2 Ribbon.
And on KEKOA, with Capt. Luke Fallon, brothers Cristian and Luis from Buenos Aires released their first black marlin each (in the rain for Cristian once that front came through and sent everyone heading back to the reef!)  We also missed the bite from a bigger fish so they are out there!  This is a picture of Cristian's fish below.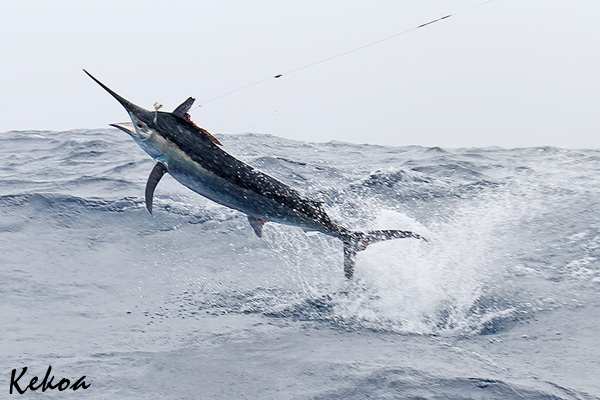 Stay tuned tomorrow for a competition that we'll be running in conjunction with the Lizard Island Black Marlin Classic (starts tomorrow) where you can win a pair on Tonic Eyewear sunglasses for first correct (or closest) guess of how many marlin are tagged during the tournament.