Capt. Chris "Sharky" Miles on Kanahoee is continuing his dream run with another three fish at 250, 750 and 950lbs at Linden Bank yesterday. Sharky has certainly been Mr. Consistent this year!
Capt. Daniel Carlson on Little Audrey likewise had a good day with another two fish.  A big one at 943lbs for first time angler Pete, and they also released one about the 200lb mark.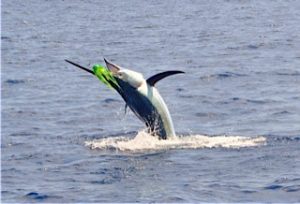 Capt. Haydon Bell on Release headed out wide jumped off a 900lb-er and had two more bites. In closer, Capt. Brad Craft on Castille III caught two at 250 and 400lbs. Capt. Steve Ahlers on Hellraiser went 1 from 2.
And I also heard that Capt. Bobby Jones on the Iceman got one as well.
Update: I just had a report from Capt. Corey Hard on Askari. Corey tells me that they saw three fish yesterday and each one missed until they jumped off a little fish. Finally, deckie extraordinaire Rhys jumped in the chair for the first time and caught a 500lb.Askari owner Shane also sent me this great shot of a big fish they caught earlier in the season (below).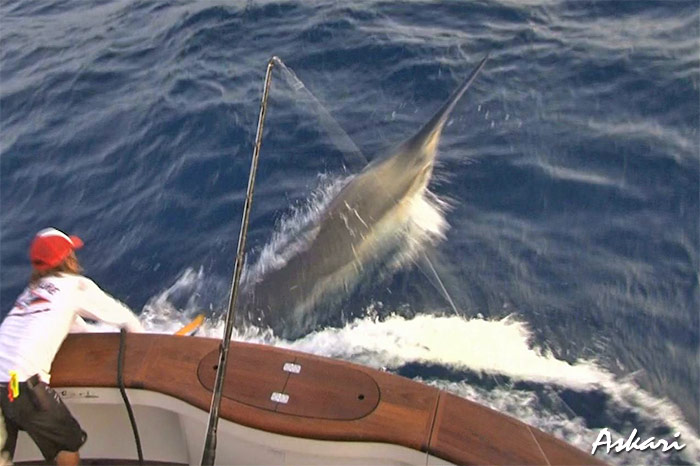 Hall of Fame Reminder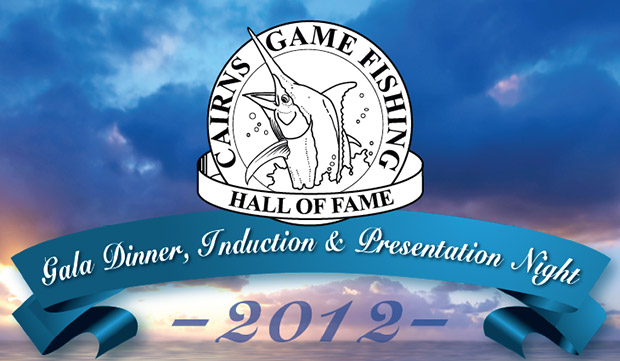 A reminder that the Cairns Marlin Hall of Fame Gala Dinner is on this Saturday, 24th November.
Inductees, Capt Bill Edwards, Jock Izatt and the late Bob & Dolly Dyer have contributed so much to the Game Fishing industry over many years and have friends and family traveling some distance to celebrate their awards.
If you haven't as yet booked tickets, please do so prior to the 22nd  November by calling Donna on 0427552490 or emailing info@cpgfa.asn.au