Only a few fish around for the fleet yesterday, but Capt. Chris "Sharky" Miles on Kanahoee is certainly keeping his guests amongst them. Adding to a spectacular day 1 on Tuesday with three fish to 950lbs, they added another two yesterday…to 1000lbs! The big girl was one half of a successful double header. Sharky put the other fish at 200lbs.
Fishing nearby, Capt. Brett Goetze on Reel Chase went 2 from 4 at 200 and 350lbs.  Brett says they hooked up to a real nice one at the end but unfortunately, it wasn't to be.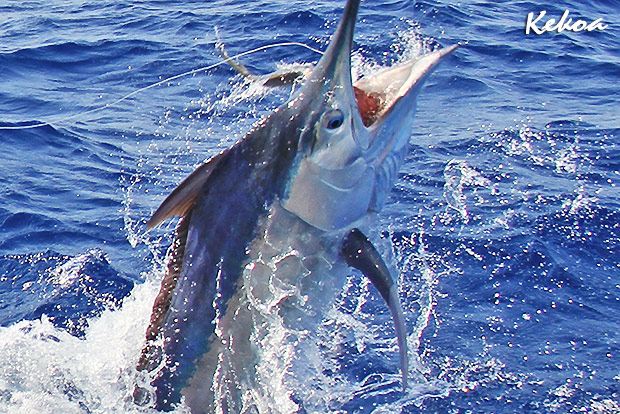 And nearby again, Capt. Luke Fallon on KEKOA gave our angler Johnny Wildberger a go on the standup tackle on this fish. We also raised a couple more that didn't eat.