More little blacks on the Gold Coast. 'Boat jumper' Conor Lynch, this time on Whip 'in, went 3 from 5 on a short day yesterday. And Port Stephen's TackleWorld is reporting that Dean Bulter and team on Blue Dog released 3 from 5 striped marlin yesterday off Port Stephens!
Cairns
If you were paying attention earlier in the season, you may have noticed mentions of cold water and a bit of talk about it potentially being a late season this year?  Well I think that the fishing over the past few weeks has established that fact. And even now, when most boats have already finished fishing for the year, some really great fishing continues.
Capt. Steve Ahlers on Hellraiser is case and point with these great pics from his latest trip out wide. They went 5 from 5, 4 from 4 of the marlin yesterday including a real nice one that Steve put at 900lbs+.  Steve says they were 4 blacks and 1 blue as well as many other game fish (bull dollies and wahoo). The marlin ranged from 150lbs to this monster.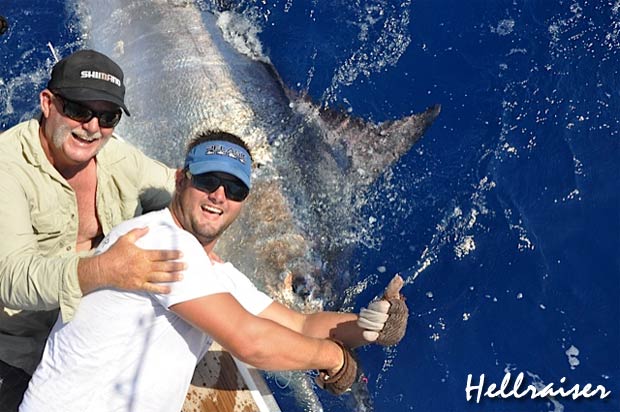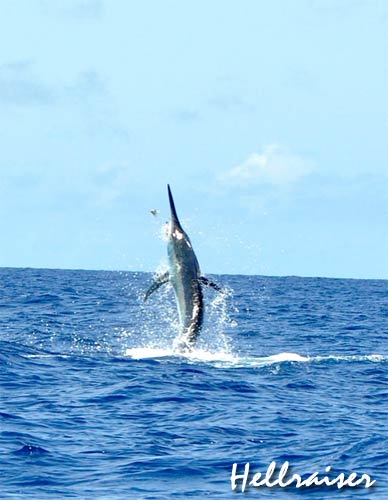 I also received some great photos from David Granville, who was on board with Capt. Craig "Sparra" Denham on Bounty Hunter on their trip which saw them release 4 black marlin, including a beautiful underwater shot and a shot of Tara in action! I have more from both Steve and David which I will share over the next few days.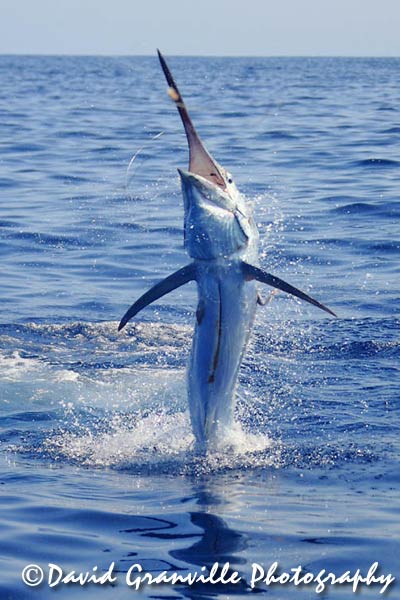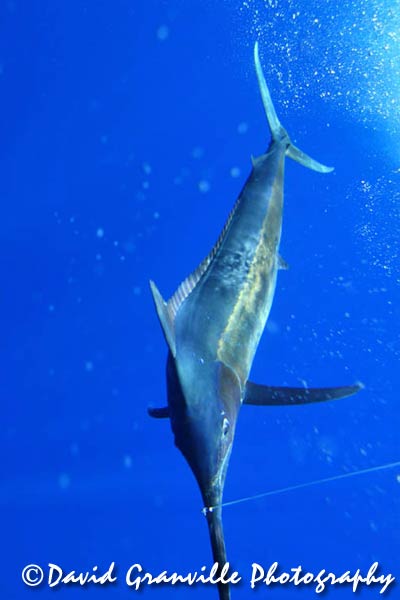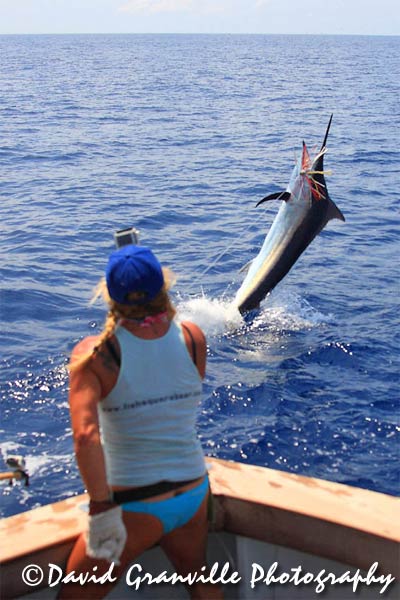 Also a note to anyone who has noticed some screwy behaviour on the blog over the past few days. I am having an issue with the 'service' of my hosting provider…more aptly put as the 'lack of service' from my hosting provider. So there may be some short periods of outages while I attempt to sort it out and a shift to a new provider is ahead for the New Year when I have more time. If you get any 'website down' messages in the meantime, they are temporary so please come back!
New hosting recommendations are welcome. And also, if you want to know who not to use, I'm happy to share that information as well. Just contact me :-)