In case anyone in SEQ had though they missed their chance as the marlin continued their migration to the south – do not fear, they are still here!
Capt. Ken Brown on Megumi, who has been catching blue marlin as recently as last week, spent a day on the light tackle. And it was a massive one going 10 from 14!
Likewise, up the Sunshine Coast with David Granville and crew amongst others added another 6 to their season tally.
Peter Jenyns tells me that the good fishing has also enabled a milestone for the Jenyns family. This past week the the 4th generation of family marlin fisherman got their first fish. 11 year old Jack got his off Cape Moreton and 9 year old Sam, off Burleigh Heads onboard Peter's 18 footer Salt Shaker III.
Peter also put his sister-in-law Andy Ross, from Ventura, California, onto her first marlin.
Peter says the fishing recently has probably been as hot as it was back in the 1950's when his grandfathers used to target them! Lets hope everyone can continue to respect the stock for generations to come.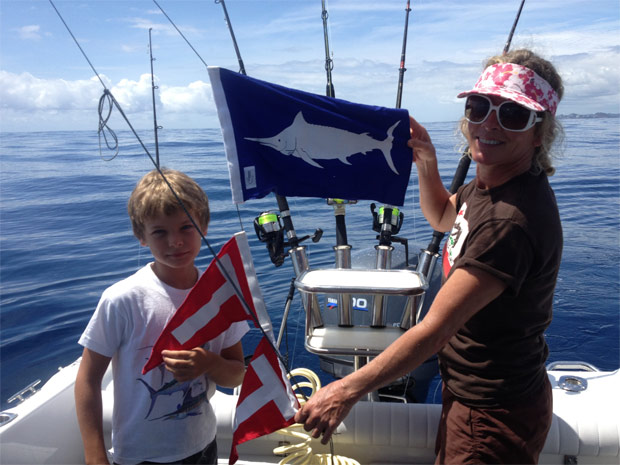 Pictured above is Sam Jenyns and Andy Ross from California.