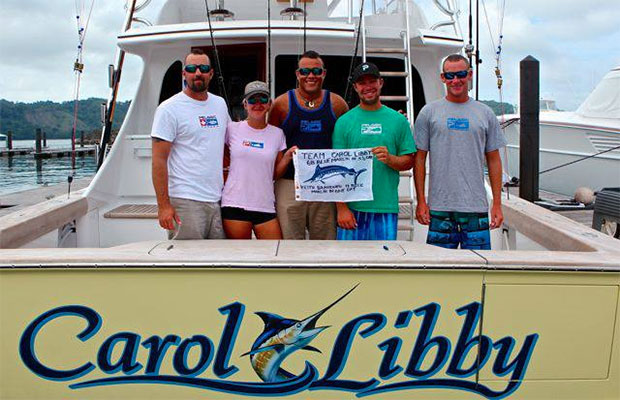 While I don't often include fishing news from overseas on the blog (why? well, Australia is what I know so…), if you haven't been following the adventures of Capt. Josh Temple and the Carol Libby on Facebook, you're really missing out on some exciting fishing.
Pelagic Pro Team's Capt. Josh (www.primetimeadv.com or FB) has been at the helm of Greg Brandner's brand new 60ft Spencer the Carol Libby and fishing the waters off the Pacific side of Costa Rica and Panama for the last couple of months. And Greg's son Keith, who is already a very accomplished angler for a teenager (read more about Keith's angling history on Fistrack here) and holds several world records, has been head deep in blue marlin (what a way to be!)
Capt. Josh and Keith and crew (Angler Keith Brandner / Crew Juan Andres Spragge, Andrea McQuade, James Brown / Capt Josh Temple) recently set out to break the world record for the number of blue marlin releases in one day, and while some new boat teething (mechanical) issues put an early end to the trip, the stats were outstanding with 155 blues raised, 94 bites and 68 fish successfully released in 3.5 days fishing! Keith himself accounted for 17 blue marlin in just one day of fishing (which is a new one day single angler record)!
The final stats were:
July 14: raised 27 and went 14 for 17
July 15th: raised 35 and released 18 from 27 bites
July 16th: raised 36 and released 24 from 33 bites
July 17th: raised 17 and released 12 from 17 bites by 10am and then had to quit fishing because of a mechanical problem.
On another trip just previous, Keith caught a grand slam on fly (blue marlin, striped marlin and sailfish) is just one afternoon's fishing in the chase for the IGFA 20lb tippet record.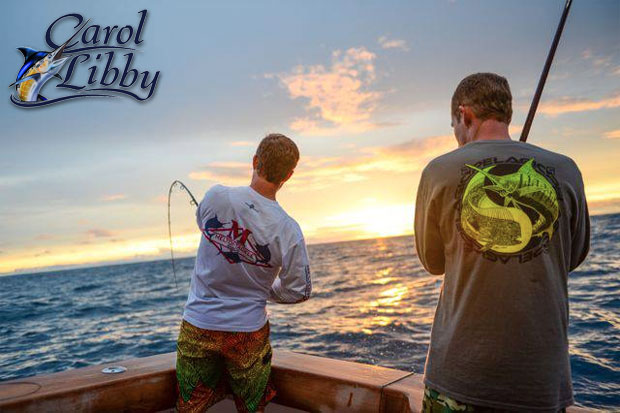 Below are a couple of Keith's videos from recent trips – head over to his youtube channel for more!
Greg and Keith are heading to the reef to fish Cairns this year – we look forward to showing them some black marlin hospitality!!