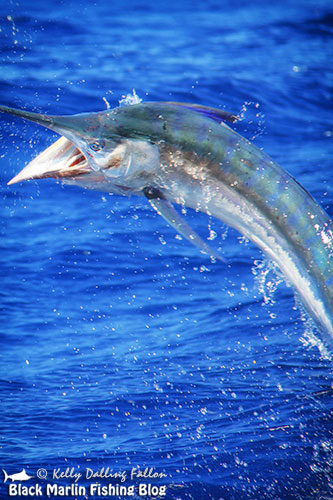 Capt. Jim Dalling has returned to Cape Bowling Green after a few years absence and found it much as he left it.  At the helm of visiting US boat Billy the Kid, he traveled up from Hamilton Island arriving on the grounds yesterday at 4:30pm and was 3 from 4 little black marlin over the next 30 minutes – all fish around the 'just-sub-20kg' range. Another of the US Vikings, Greg Gilbert's Maverick also went 2 from 3.
With the north finally getting a window of weather (and conditions particularly good off Townsville), we're expecting to hear great results coming in as more boats get out amongst them. I hear there is a fleet of boats in the CBG anchorage this morning waiting to get out and into the fish!
Meanwhile in Cairns, which is a fair bit lumpier than to the south, Bounty Hunter started an overnighter with a black marlin straight up for owner Greg yesterday. Hopefully I will hear more from Cairns as well as the day progresses and they return to port tonight.