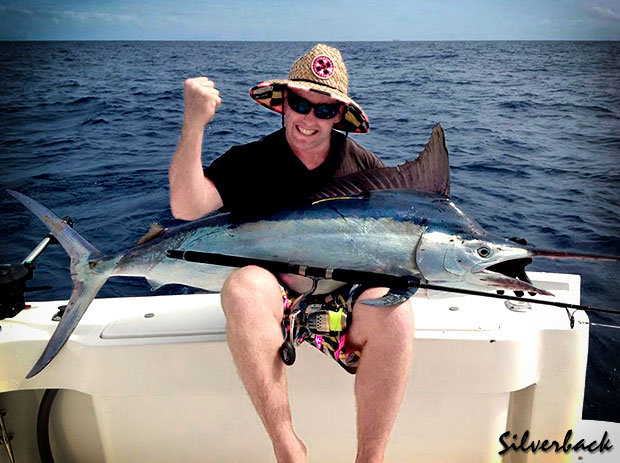 Reports have started to filter in from the weekend on the water (more to come).  Finding the fish on Saturday, the Davidson/Gough/Kane Luhrs Silverback fished off Cape Bowling Green with Rowan reporting a 12-7-2 at stumps.  Picture of one of the conversions before release above.
Capt. Jim Dalling on Billy The Kid finished his Hamilton-Island-to-Townsville delivery trip with 6 in total, adding another three. And Val O'Brien tagged one on the Clarke's Cool Change on Sunday as well.
Up off Lucinda, it was a different story with the fish playing hide and seek for the annual Light Tackle Tournament with just three billfish tags for the weekend – on three different boats.