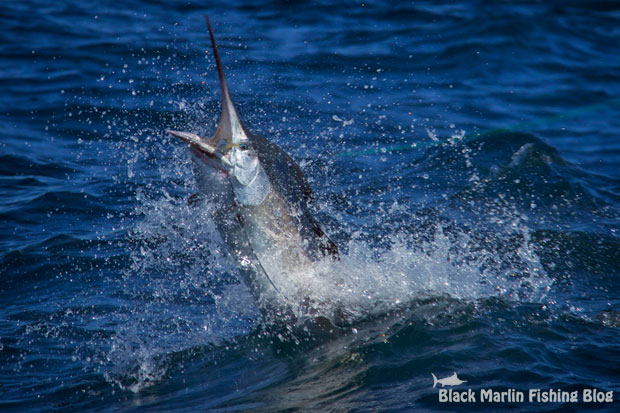 I heard from Sunshine Coast GFC Club Captain Brent Higgins, back home on the Sunny Coast after his successful run as part of the Kamikaze team in Townsville. Brent reports that there have been early season sailfish and black marlin tagged there over consecutive weekends.
This weekend the fishing hotted up just in time for the Club's first Club Marine Rally Weekend of the season. Grant Cooper's Jubilado and Craig McCulloch's Reel Capture top scored on Saturday tagging 4 a piece, while other boats tagged one's, two's and three's. Brent said most of the fish were sails although interestingly black marlin of 8kg, 30kg and 60kg were tagged, 3 potential generations all in one day!
While I don't have the full report for Sunday, Brent says that there was a bunch caught again. There were also several Mooloolaba GFC boats out Saturday who reported sails as well.
The fishing is shaping up nicely for SCGFC's Spring Shootout tournament early next month. The dates are 4-7 October and you can download the brochure here – more details in the tournament calendar.
Ben Caelli on First Priority on the Gold Coast reported a 2-2-2 on blue marlin on Saturday with several more tags accounted for amongst other boats fishing nearby.
And Capt. Kim Andersen reported a juvie black for angler Rob Cox on Sunday out on Bounty Hunter out of Cairns – after a week of bad weather had kept most off the water.