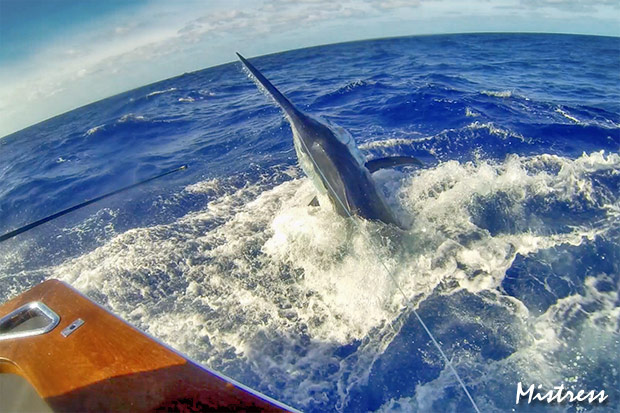 Capt. Brett Alty on Mistress kicked off his season yesterday with a solid fish he put at 850lbs in the Middle Ribbons for first time marlin angler Todd Kalpus of Brisbane (above) – congrats Todd!  Capt. Tim Richardson's Tradition is keeping consistent, released another on 50lb for Lydie at 400lbs at the top. And Capt. Adam Jordan on Iona lost a nice fish he put at 800lbs on Opal Ridge before having more success with a 200lb model. This is great underwater shot of the fish they unfortunately lost.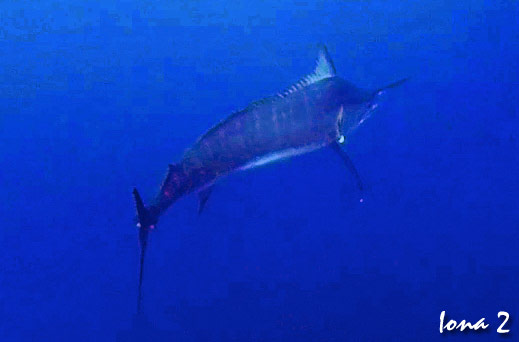 Weipa Tourney Update
Day 2 of the Weipa Billfish tournament saw (unofficially) another 20 odd fish tagged, mostly sails and the odd small black as well. Tag Team added 3 tags to keep the lead. Last Cast is just behind with 6 tags in total. Final day of fishing today.
More tourney results to come with Mission Beach, Whitsunday's and Sunshine Coast comps wrapping up yesterday.