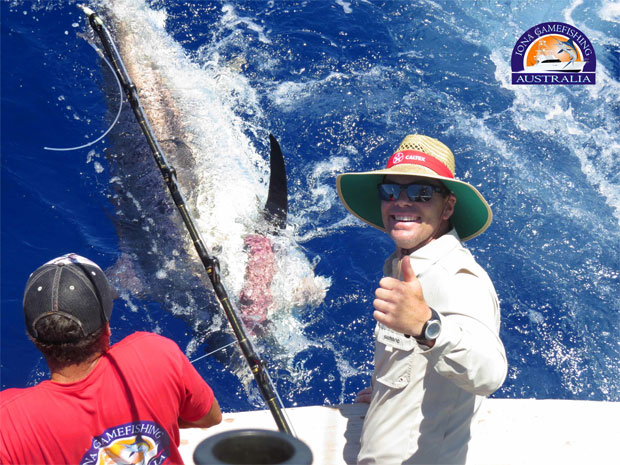 Down off Cairns, Al McGlashan and his Big Fish Small Boats team are on the GBR with the team from Caltex and, spread out over a few boats, have collectively been getting into the fish. Motorsport legend Craig Lowndes is fishing with Capt. Adam Jordan and team on Iona II.  After breaking the line on a big fish on Wednesday, Craig followed up yesterday to officially release his first black marlin, a nice solid fish at 700lbs (photo above).  On Capt. Daniel McCarthy's Moana, Al reports they found the tuna aggregation and he got some great footage of bigeye tuna before going 2 from 4 on black marlin (500 and 700lbs) and missing a monster. Looking forward to seeing that footage!
On the Ribbons, the big tides brought the dirty water to shut down the hot bite yesterday and I don't know of any fish caught there.  It will be interesting to see what happens in the next few days with a bit of wind coming.
But some boats finished up their trips with some impressive stats.
Finally I have some from Capt. Brad Craft's recent week with Frank on Castille III (although I believe Frank is still fishing). Brad and Frank have been having the trip of the season (and Brad's been having the season of the season) so far. In the last 8 days he has released 9 marlin over 800lbs including 6 marlin over 900lbs in 4 days fishing. A pic of a fish from a couple of days ago for Frank that Brad put at 950lbs is below.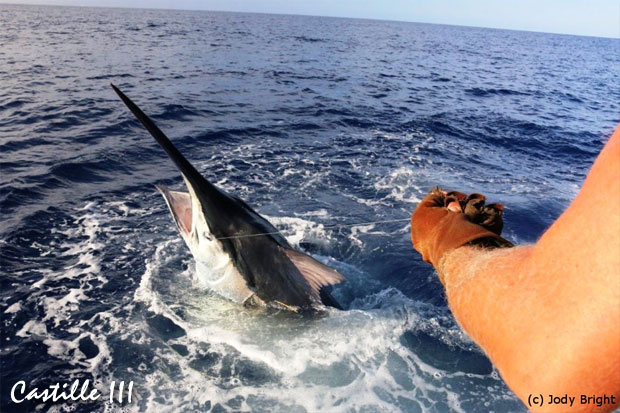 Capt. Brent James' Mauna Kea is back in port in Cooktown. They finished up their 10 day trip with fish at 1000lbs+, 900lbs, 850lbs, 800lbs, 500lbs, 450lbs, 250lbs and 150lbs. They had a magic and tragic day when they raised 8 fish for donuts, the fish having other things on their mind. Photo of one of their 800lb rangers below. Likewise on KEKOA we are back into Cooktown overnight and enjoying a day off on land for a change today (so no connectivity woes today but a nice sleep in instead!) We had a wonderful week with Art & Susan from Washington state on board finishing up with 900×2, 800×2, 550, 500, 400×2 and 250lbs. Now to go through all the video footage and put something together.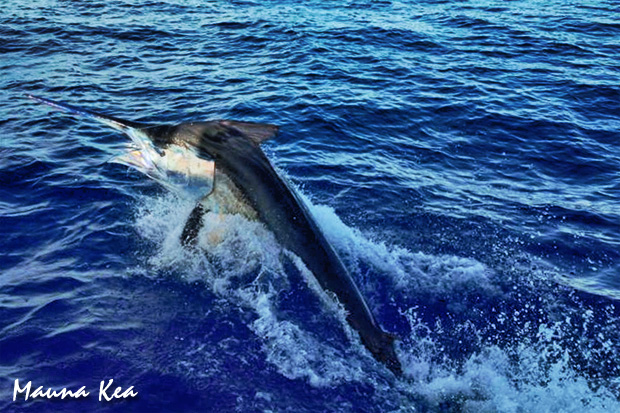 Likewise Capt. Ian "Wobbles" Ford on Hot Shot finished his week with anglers last night. They finished up with 900, 800, 500, 450 and three small fish. Some more great fishing!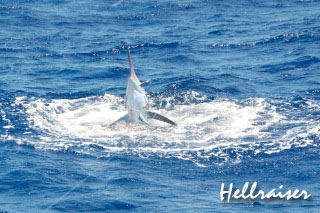 And a late report from Capt. Steve Ahlers on Hellraiser. Steve reports 5 from 10 in the last week for USA clients Wray & Jennifer Winder up the top. A photo of one of the fish left.