From the west, a report via the lovely Leah that Blue Lightning Charters Capt. Chad Mills recorded a 3-3-2 on black marlin in a 4 hour session Saturday on this return trip from the Montebello Islands off Dampier. It looks a little chilly over that way (compared to Cairns anyways) but a great day on the water to top off a great trip!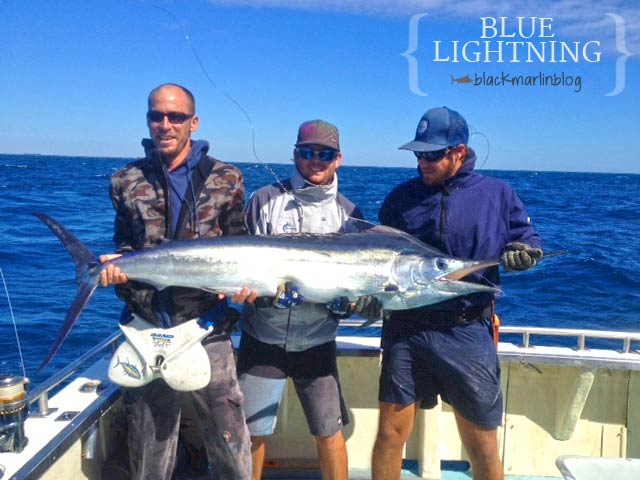 With the Broome Billfish Tournament also kicking off yesterday, I'm expecting more reports from the west over the coming days.
Off Townsville again, John McConkey on Maximus had another great day on the water on the northern grounds on Thursday with 3 from 7. John said the the juvies are really packing on the kilos now with the average fish he encountered in the 15-18kg range.
And another of our wandering Aussies fishing abroad – Michale Umback fished Koh Lipe Island (Thailand) for sailfish. Fishing from a longtail boat 500m off the island they went 6-5-4 on sailfish using live bait and even caught one on a Yozuri popper! Michael said they could see pods of free feeding sails as well as lots of free jumpers. Michale says from the local guide that the sails are there all year but from January through March 20 sails a day is common catch!