If you're on the newsletter mailing list (sign up here or read it here), you've already had a sneak peak! But here it is, my (Kelly) list of the top Australian marlin fishing destinations – 10 of them in fact!
It's not a ranking list, but I'd be interested in hearing what you think! Except for Cairns of course. In my opinion, Cairns is THE TOP AUSTRALIAN MARLIN FISHING DESTINATION full stop. There I said it!
What's on the list, aside from this sneak peak..well, you're going to have to read it. Read it here.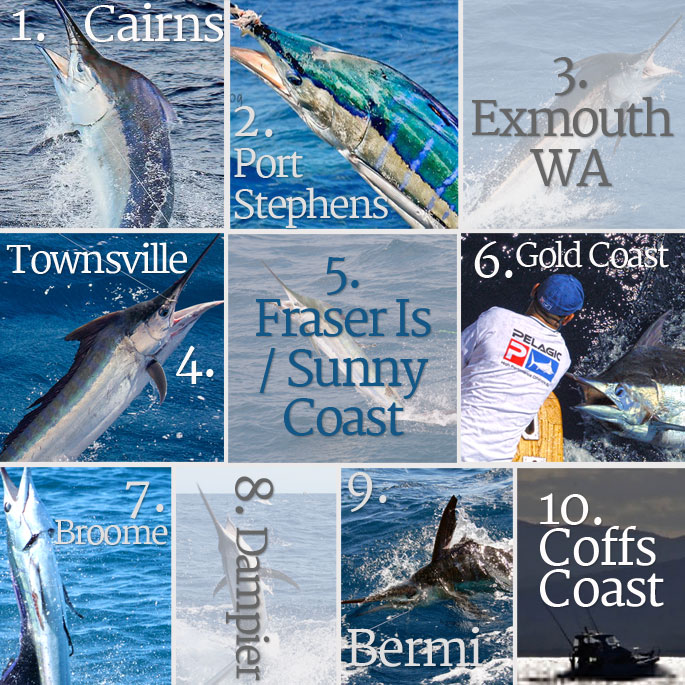 What's your top 10? Or your top Australian marlin fishing destination?
Please leave a comment let me know! It can be an Aussie top 10 or even worldwide, because that's my Top Marlin Fishing Destinations list that's coming next and I'd love your feedback.