Lizard Island Black Marlin Classic
The Lizard Island Black Marlin Classic starts today and for this reason I have few reports from fishing yesterday as most of the competing fleet were in port (with the exception: Capt. Alex Johnston on Shikari who went 1 from 4 at Jenny Louise yesterday).
In the past as you all know, I've live tweeted tags for the event but due to some communication issues that remain courtesy of Cyclone Ita that went through the area in April (and causing the tournament to relocate to Cooktown for 2014 – photo), I'm not sure how well we're going to be able to hear each other.  I'll be helping out with the scheds myself so we'll see how it goes. Today will be a good indication. Black Marlin Blog on Twitter is here so you can check and see how its going.
Little Black Marlin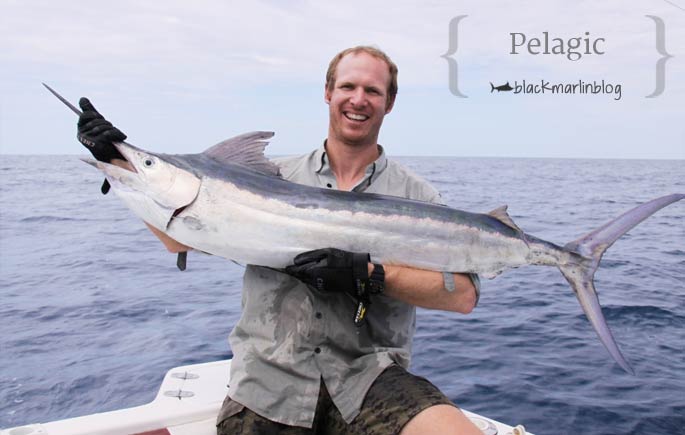 Some great reports of the little blacks that are still making their way down the coast. Nathan Green converted 8 from 10 on board Pelagic yesterday (photo above) fishing the grounds north of Yeppoon (photo). Nathan said the fish were all int the 10-20kg range. I also heard that Aaron Concords' Mabuyu also went 9-7-3 on the little blacks off Fraser yesterday. Great to hear they are making their way through.