Finally the break in the weather we've been waiting for yesterday after close on 10 days straight of hard slog.  Now for the current to get back to what its supposed to be doing and for the barry-cuda's to vacate the marlin premises!
Still plenty of big fish around although not all happy conversions.  At the top, we saw Capt. Brett Goetze's Amokura catch a nice one (photo) at the top.  Brett says they also jumped off another fish later on. I also heard that Capt. Craig "Sparra" Denham's Black Label raised an 800 that didn't eat, then had a really big one on for 20 minutes before they unfortunately got the hook back.
Heading in the other direction on KEKOA with Capt. Luke Fallon, we headed south and into port last night adding another three to the trip tally in the small to medium range, and raised a couple of nice ones that didn't eat.
That finishes us up with 16 for the trip and a big thank you to Jada, Dan and Chip for their great company for the trip which was an absolute blast and plenty of big fish action for Jada!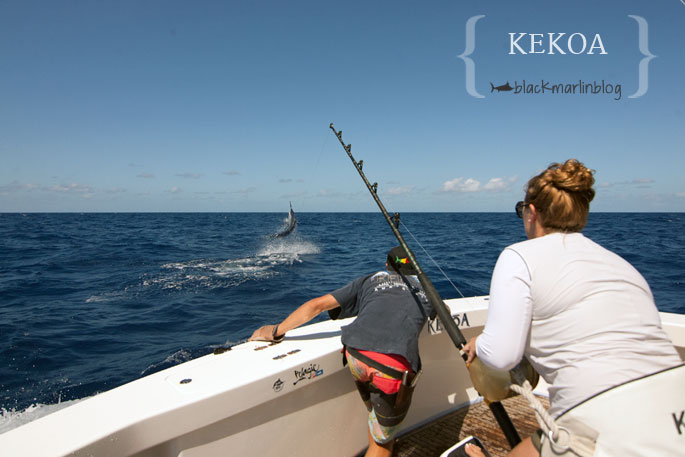 Capt. Tom Francis' Ultimate Lady is on its way back to Cairns for a few days but Tom couldn't resist one last look on the edge before heading south. And it paid off for a fish about 800lbs just before lines in.  And Capt. Daniel Carlson's Little Audrey also had a mixed bag. He caught one about 600 but lost the sea monster after a 2 hour fight and jumped off a little fish as well.
Meanwhile down at Linden Bank, Black on The Joker tells me that they jumped an 850 off yesterday and went wide in the afternoon a broke a hook on another 600ish after 10 minutes. They also saw 2 other little ones and lots of dolphin fish and that overall the water is looking better on Linden which is good news!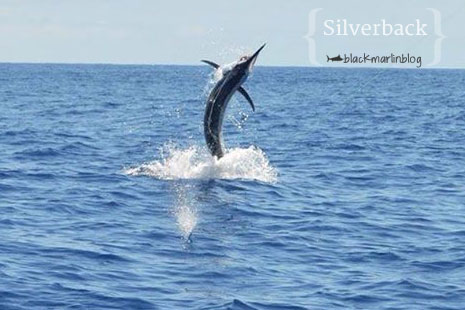 And one from Townsville as well from Renee who spent the weekend out at Myrmidon with the crew on Silverback. Renee says they managed a black on the last morning around 500lb, a first heavy tackle marlin for Simon Gough! They had an awesome weekend on the water with spectacular weather and plenty of quality bi-catch including wahoo and dolphin fish.