There were plenty more big fish at the top of the reef yesterday but as most boats are also out of communication, I only have a few reports in. More to come when I hear more.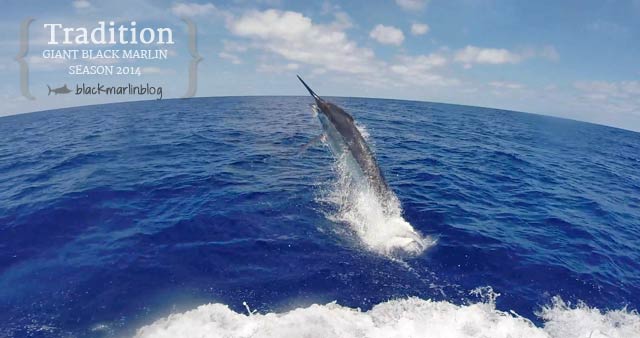 Capt. Tim Richardson on Tradition got his turn at the big day wheel with 4 fish at 400, 800, 850 and 900lb! They also pulled off a real big one after half an hour, and a second not too long after that. With long term client Greg on board they have released 13 fish now in 6 days and most half of them have been big fish. Well done Greg! Picture above.
Update: a report just in from Matt Fox on board Kaizen who tells me they had a great day yesterday with 5 fish that Capt. Russell Caporn put at 1000 and a 900 (to Dave Trask), 950 to (Mark Hallett) and 900 (to Matt Fox).
And likewise the other Capt. Tim (Dean) on Calypso followed up on his big day on Tuesday with two more yesterday that Tim put in the 4-500lb range for the Texans.
And I also received the catch up pic below from Capt. Damon Gruzdev on Kyrenia of their 900lb-er from last week.