Big black marlin
There are still a fish swimming in on Linden Bank and Opal Ridge with a few smaller models showing up there yesterday. Capt. Corey Hard's Askari had a bit of fun with them for his anglers – all first time in the game chair – going three from five.  Capt. Luke Fallon's KEKOA and Capt. Brett Goetze's Amokura both released two each to 400lbs. While the big blue Ultimate Lady's Capt. Tom Francis put his angler onto one small model and missed a couple of larger ones.
Small black marlin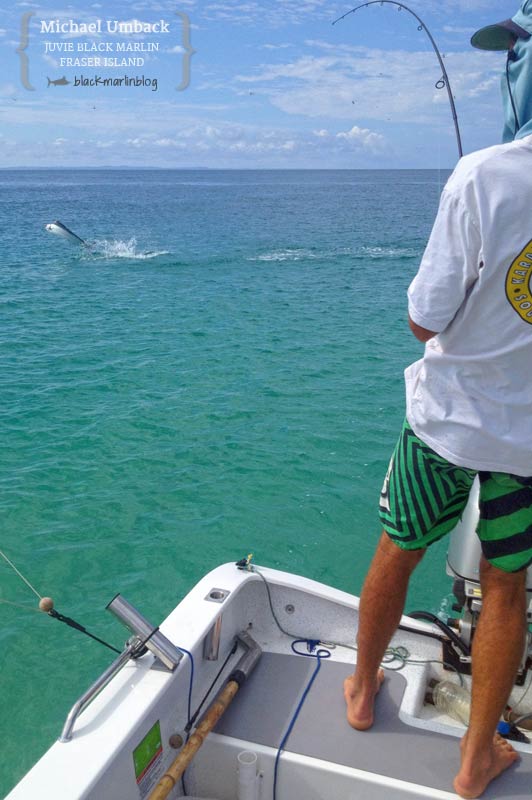 Yet another Fraser report, this one from Michael Umback who is fresh back from an amazing 3 days fishing on the inside. Michael says that the total results were 19 black marlin ranging between 10 – 30kg from 35 garfish baits (rigged with circle hooks) and they lost count of the the number of hookups!
Love seeing these in water shots! In the leadup to what is hopefully a big season for the little guys as they move down the coast, a reminder that a bit of care goes a long way.
>> Juvenile Black Marlin Healthy release tips