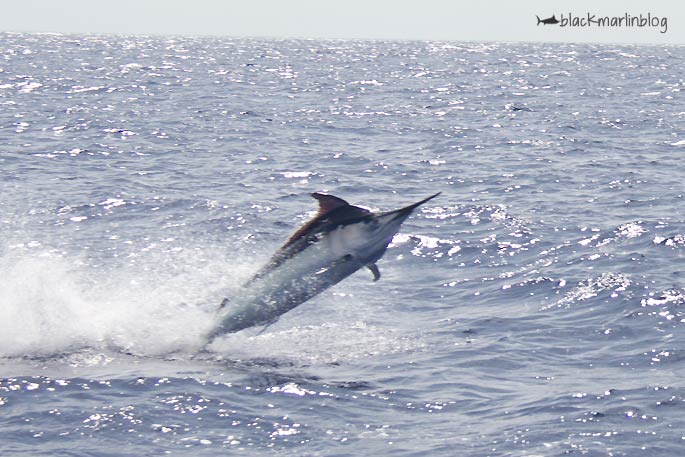 While the bite from the day before seemed to continue on Linden Bank yesterday, there were more little giant black marlin, than big giant black marlin. Capt. Daniel Carlson's Little Audrey jumped two off and converted another two, while Capt. Haydon Bell's Kanahoee likewise converted two smaller models for Creek to Coast food guru Sally Jenyns, who is with brother Peter and father Ron sans South Pacific this year.
Capt. Corey Hard's Askari likewise converted one little fish to bring their season tally to 90! An outstanding achievement – well done to the entire Hardcore team!
For those interested there are plenty of tuna around on the Bank (though you  have to work hard to get them before the razor gang) and dolphin fish etc.
On the Gold Coast, Capt. Ross McCubbin tells me that David Green put his son Mick onto his first blue marlin yesterday going 1 from 4. Congrats Mick! Good to hear the fish are all the way along!