Another big tournament and a big weekend of fish! Hopefully the tourney reports will come in soon in the meantime a few tidbits for you.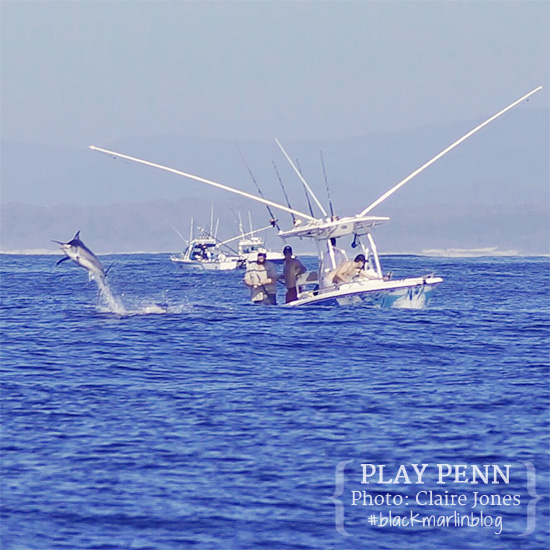 Port Stephens
We shared this spectacular Claire Jones pic yesterday from Day 1 of the Shootout when Claire was fishing with her Dad in their 4.3m centre console Kracka Tinny amongst the tournament fleet. This pic is of Play Penn hooked up and fighting nearby.  Claire says they went on to find two for herself for two perfect releases, the first marlin on the boat.  Awesome work Claire!
Big fish numbers for the NPSGFC 2015 Cabo Hatteras Billfish Shootout and big boat numbers too with 113 teams competing.  Although I don't have the final numbers or breakdown, I heard that the marlin tags were overwhelmingly of the black marlin variety compared to mostly stripes in recent years. But also a great variety with four species of billfish accounting for points by lunch on the first day (black, blue and striped marlin as well as spearfish).
Gold Coast
And the opposite is true on the Gold Coast with attention turning away from the little blacks inshore with some heavy (and light tackle) blue marlin accounted for on the weekend.  The team on Jugs went two from five blue marlin.
And Garry and James' Holt and team on French Look arrived back on the Gold Coast and got straight back into the record hunt to a successful end yesterday – James with a 157.8kg blue marlin on 6kg line which is a pending Australian (missing the world by less then 20kg). Well done on a great fish!
More to come!