Coffs Harbour/Solitary Islands
With just one day until the Solitary Islands Heavy Tackle Challenge, a final leadup report via Rick from Matador. Although it was an unpleasant and sloppy day beyond the shelf, the blue marlin still wanted to play on Wednesday. Sultan Linjawi and Steve Marshall on board Matador ending up 4-2-2 blue marlin and a bonus 40kg yellowfin. Rick says that while the tuna have been largely absent most of the summer but as with the blues, the timing couldn't be better with this weekend's tournament!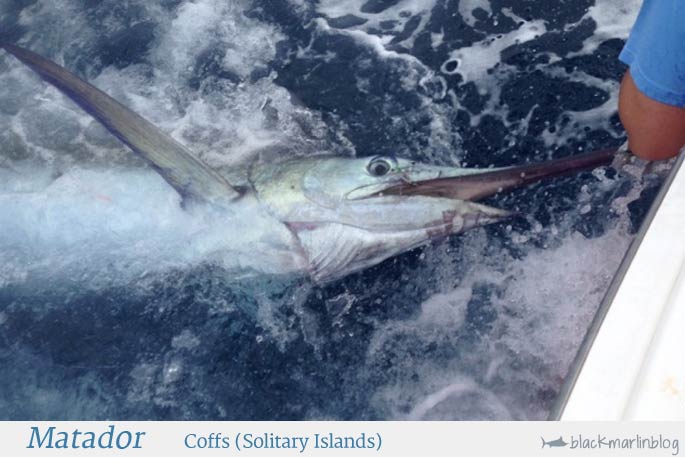 Gold Coast Blue Marlin
And Ash Hurley sent me some information for those of you interested in taking on the Gold Coast's run of big blue marlin at the start of May with the private Blue Marlin Shootout (ie. not club affiliated) to be held on 1-3 May. They are hoping to have final numbers around the 50 boat mark fishing which would put the prize money around $50,000 cash! You can se the full details/rules/entry form on the tournament page but Sam Williams from the Pelagic Network will taking samples of the captured fish for his research and the food bank on standby for any leftover fish.
Catch up clips:
Robert "Smithy" Smith (Smithy's Fishing Charters) sent me a clip from his two tagged blue marlin in the MGFC Billfish Bash Tournament in December caught below. And at bottom, Amanda has sent a clip recap of the build of the brand new 54 Assegai Zulu. As Amanda says, the boat was built by Barry Martin and his team at Assegai Marine in Horizon Shores, and took 21 months to build, launching in December 2014.
Enjoy!