A reminder that nominations for the Telstra Business Centre Cairns Bluewater Billfish Tournament 19-22 August will close tomorrow. Presently there are 42 teams nominated.
Light tackle from Townsville
Fishing last weekend Alan Craperi and his youngest son fished Bowling Green in his Key West for a 2-2-2, one black and one sail. Both fish were in the 10 to 15kg range. Kiran's first billfish at 9 years old! Not a bad way to start your career!
Photo from the video still above.
Dampier, WA – little blacks
Not to be outdone by their own recent fishing, Blue Lightening Charters released another 4 black marlin on the most recent day out on Reely Black – photo below.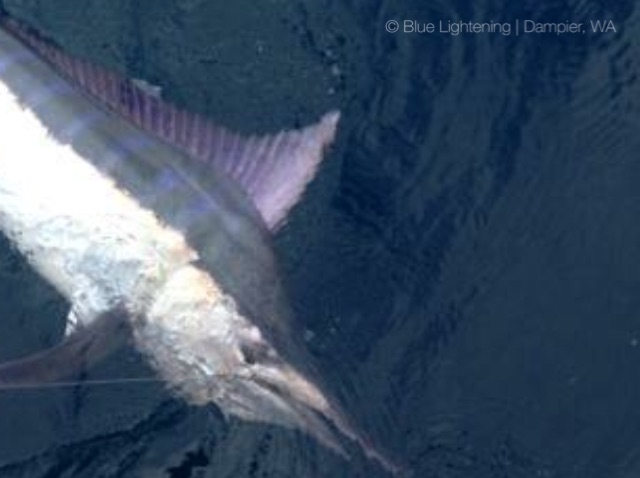 OTS Broome Billfish Classic results
A total of 22 teams and 78 anglers fished with the final results:
Sailfish 571 raised, 410 strikes, 303 hooked and 196 tagged.
Marlin 63 raised, 33 strikes, 23 hooked, and 12 tagged.
(Slightly higher numbers than last year.)
Champion team overall- Ora Banda 3
Champion team over 7.5- Makaira
Champion team under 7.5- Sail Raiders
Champion Angler- Steve (Ringo ) Ring
Champion Female- Tammy Scholte
Champion Senior- Geoff Ellens
First Billfish (Steve Pav Memorial)- Steve Palumbo
First Marlin- Steve (Ringo ) Ring
First Billfish on lure- Rob Morrison
Thank you to the club for the results.