Catch up report from Capt. Steve Ahlers' Hellraiser who have notched up a 10-10-8 in the past 4 days. It was 8-8-6 for 3 days with an awesome crew of friends from NZ with fish to 350lbs and some nice yellowfin tuna finishing Saturday.  Yesterday they added a 2-2-2 with Thomas from Bolivia.  The goal to catch him his first black ended the day with a 'stunner' fish Steve called at 999lbs right on dark. Photo above.
Also yesterday, good to see the Dosen's back out on their boat Live Wire who I hear released a fish about 700lbs earlier in the day while Capt. Dan McCarthy's Moana III released one that Dan put at 400lbs just before lines in for the return to Cairns.
Catch up photo from Reel Chase with Capt. Simon Carosi of their 750lb-er from Friday on the leader below, as well as a catch up photo of another 750lb-er for Capt. Luke Fallon's KEKOA on Saturday below that.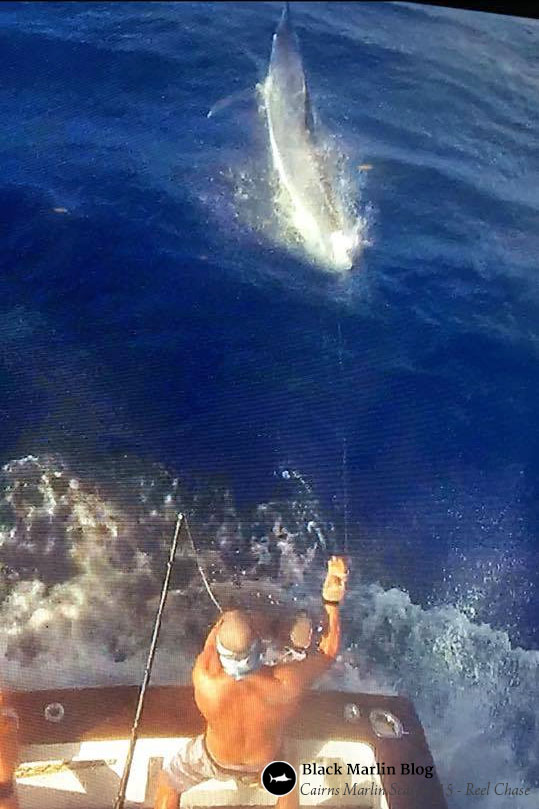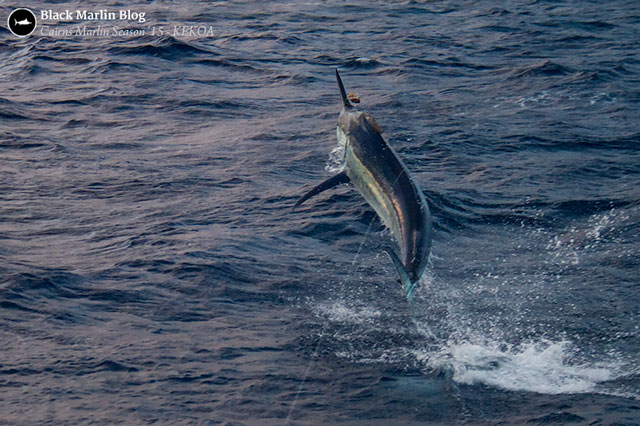 As we move into late November, some crews have wrapped up their seasons and the southern based fleet return south for the silly season. One of those that have already wrapped up, the team on Capt. Brent James' Mauna Kea who ended up their short but hot season with 57 fish in 28 days.
And another catch up photo from on board Capt. Darren "Biggles" Haydon's Bounty Hunter from last week!