Catching up with some awesome pics (screenshots) from their season above and below, Capt. Darren "Biggles" Haydon on Bounty Hunter. Biggs also just finished a 3 day trip with owner Greg and caught 3 with the biggest 450 as well as a big sail.
And if you're on FB yesterday you would have seen the report that Capt. Simon Carosi's Reel Chase also went 3 from 4 off Fraser on the way back to the Gold Coast – 2 blues and a stripe.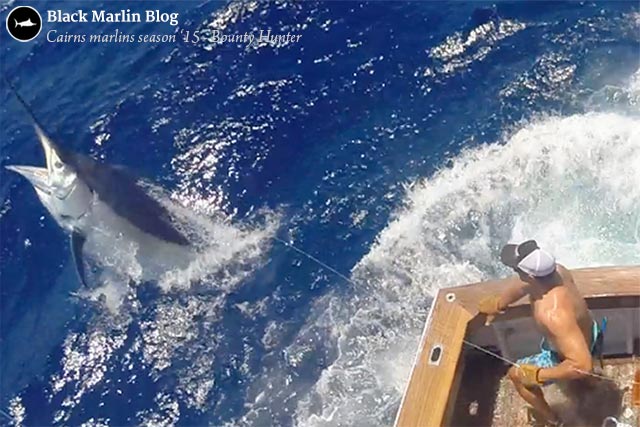 Mooloolaba Game Fishing Club Billfish Bash 2015
Champion Male Angler- Scott Heaney.
Champion Female Angler- Christie Turner.
Champion Light Tackle Angler- Bevan Barnes.
Champion Heavy Tackle- Christie Turner.
Champion Junior- Ethan Wrack.
Other Species- Ethan Wrack.
Boat over 7m- Bring it on.
Boat under 7m- Reel Teaser.
Champion MGFC Boat- Bring it on.
First billfish day 1- Bevan Barnes.
First billfish day 2- Josh Cox.
Photos Christie Turner on Bring it On's fish that was estimated at 500lbs. Thanks to Jamie for the results!