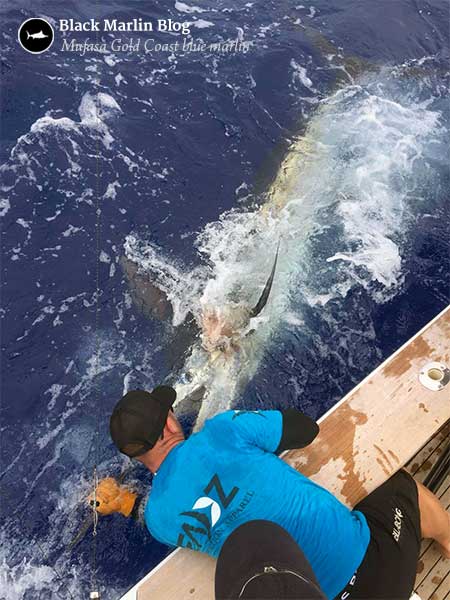 I had a report from Tom Dale who was crew on Blue Black for Bribie Island's Tournament of Champions end of season-er.  Tom reports that the first day they went 11-9-5 (gamefish) and the second day converting 2 black marlin and a wahoo and plenty of tuna for a 12-12-12.
Little 8 year old Ryan had a shot at a 25kg model black marlin but sadly lost it within 10 metres from the boa. Blue Black ended up the two days fishing with 23-21-17 (two blacks and other gamefish) and took out the comp as well!
Capt. Glanville Heydenrych's Mufasa fished off the Gold Coast yesterday for a 2-2-1 blue marlin switching both.  Glanville said bot fish came in super hot on the teaser, and that the water looks unreal out there. Standby for another report today ;-) (pic of Mufasa's fish left).