Another big day on the reef yesterday with some of these little scad stealers turning into bigger fish!
Capt. Steve Ahler's Hellraiser finished up their trip with local Lure Shop's Russel and Monique and ending with 6 from 8 bites including 3 that he put at over 700. Russell got his own back over Monique's big one the first day with a very nice one yesterday that he called 1000+ (photo top).
Down the bottom Capt. Dan McCarthy's Moana also put his client onto a big one on the late 5:45pm bite that he also put at over a grand caught in 18 minutes!  That followed up from a smaller day the day before going 1 from 5 bites from little fish.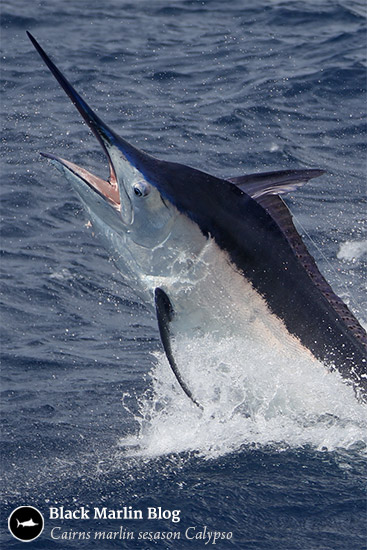 Capt. Simon Carosi likewise had the bite happening behind his charge Assegai with 4 from 6 including a big one. He also jumped another big fish off! Capt. Daniel Klein's Cookie also had the numbers yesterday with 3.
Capt. Tim Dean on Calypso released this stunner at 700lbs with the circle hook firmly in the corner just like it should. 'Dangerous' Dave West from Texas caught this one and I'm told it was quite the performer.  I also hear that Capt. Darren "Biggles" Haydon's Bounty Hunter also caught a nice one nearby.
Capt. Luke Fallon's KEKOA welcomed the French lads back from New Caledonia, and opened the account with a 700lb fish for Fred (yes I know, Fred being a great French name! :-) ) No cameras for Kelly on this trip but the boys managed to pull this still off the Garmin Virb XE for me!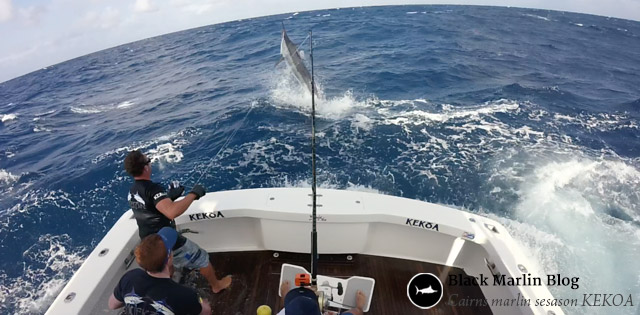 I also heard that Capt. Russell Kaphorn's Kaizen finished their trip with 2 from 2 while Capt. Tim Richardson's Tradition also went 2 from 3 at 300 and 200.
Lets hope it continues this way today!