Report from Friday on Capt. Daniel Carlson's Little Audrey finishing up their trip into Cairns with a 300lb-er and a big fish (above) they put at 950lbs for Doug Robinson – who is more comfortable with a camera in hand than a 130 outfit – in the chair. This topped off a great trip for them with 8 fish up to 950bls.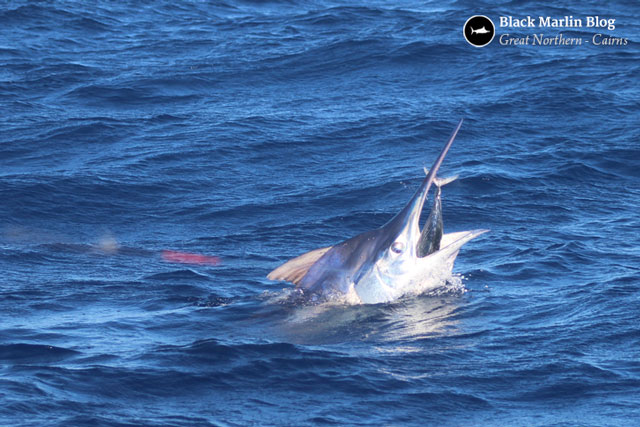 Rhys Moore sent me a report from the last couple of days on his little boat Great Northern with Jack and Adam. They caught one for Jack on Friday at Linden Bank, est 500lber (pic above) on 24kg stand up and scared a couple more. Rhys also snapped this pic of Damien Collette's Saltaire in action today below.
Tony Carpenter on deck on Capt. Steve Ahlers Hellraiser sent this photo of a fish in recent days they put at 500lbs. Tony says they've been picking away and yesterday was a quiet one for them, their first in 22 days without a bite.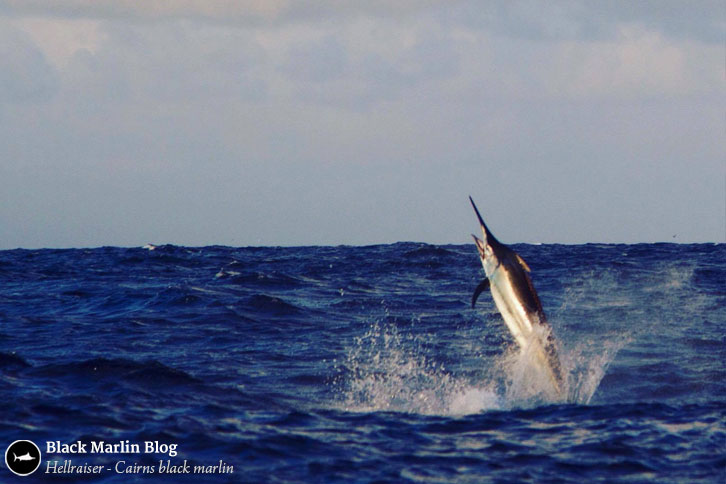 Catch up photo to go with Capt. Brett Goetze's Amokura report from the day before ending their trip in Cooktown with the fish last week they put at 850lbs for Stephan.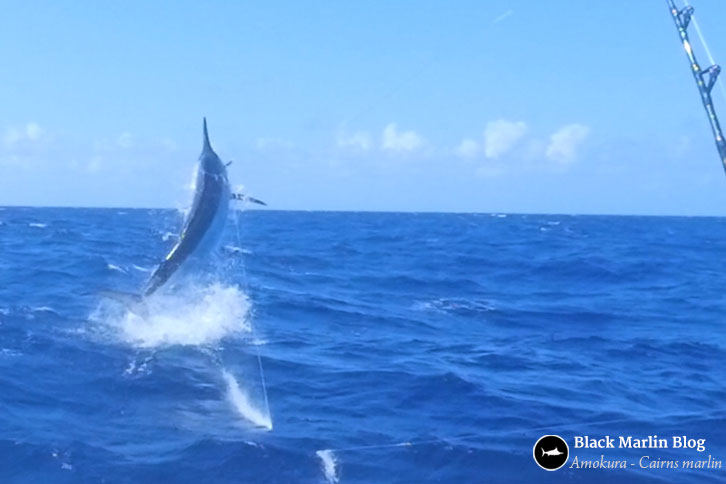 Meanwhile with reports from Fraser Island still to come, the Gold Coast has seen a bit of action with Capt. Ross McCubbin reporting a blue est at 180 kg for 16yo Dimitri yesterday which was his first marlin. Overall there were two blues and a strip for the 15 odd boats fishing.