Lots of big fish photos in today's report. And lots of photos yesterday too in case you missed it!
Yesterday was a hot day of fishing for Capt. Brad Craft on Kiama. Brad added three more fish to his angler's trip tally including two big ones that makes 5 in the last few days with 4 over 800. The three yesterday he put at 900, 800 and a smaller guy for the Jones family from Melbourne. Photo I took of one of the big ones fishing nearby at top and a photo from on board below.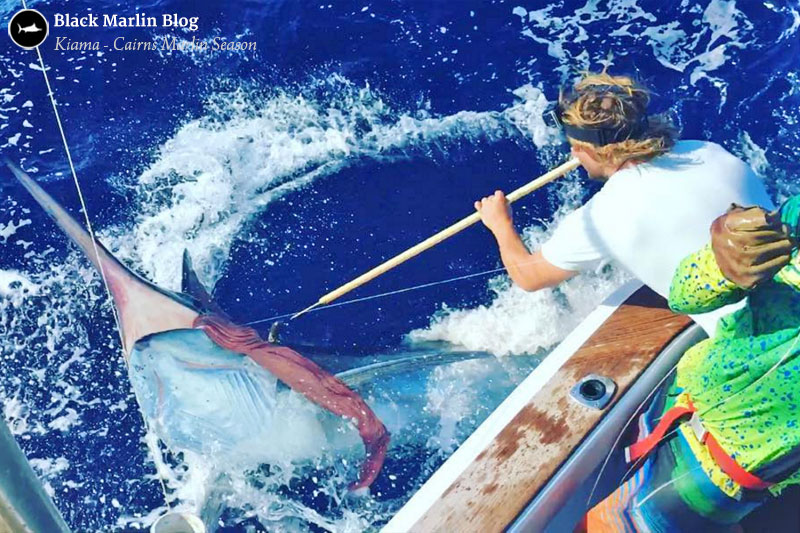 Capt. Tim Dean on Calypso also put 70 year old Dave Heeter from West Virginia on 2 from 2 including a real nice one at 950lbs. Not bad for a 70yo angler! Capt. Tim Richardson's Tradition also released two fish yesterday in the medium range. Another shot I snapped from nearby through the riggers below. Capt. Craig "Sparra" Denham on Hot Shot also went 1 from 3.  Capt. Daniel McCarthy's Moana III went 1 from 4 nearby as well.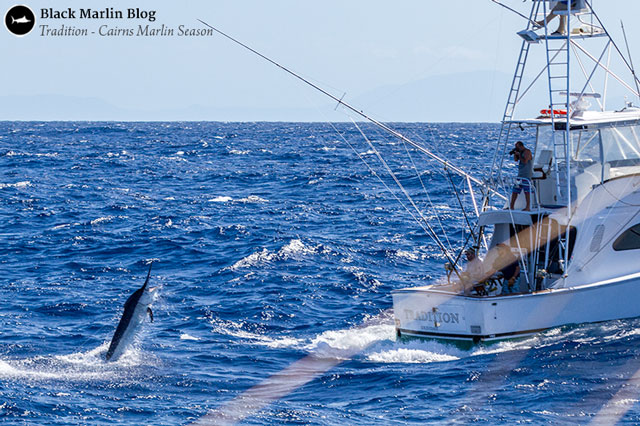 Catch up report from Capt. Haydon Bell on Kanahoee.  Haydon tells me he's just wrapped up another trip with the Caelli boys from Gold Coast who caught some nice marlin totaling 6 in 6 days with the biggest 9, 950 (photo top).  This followed up from another great trip with Alfred Wagner, the German angler on his 33rd year straight year fishing the reef great. A great effort again for Alfred who caught 7 marlin in 8 days with the biggest on at 990 lbs!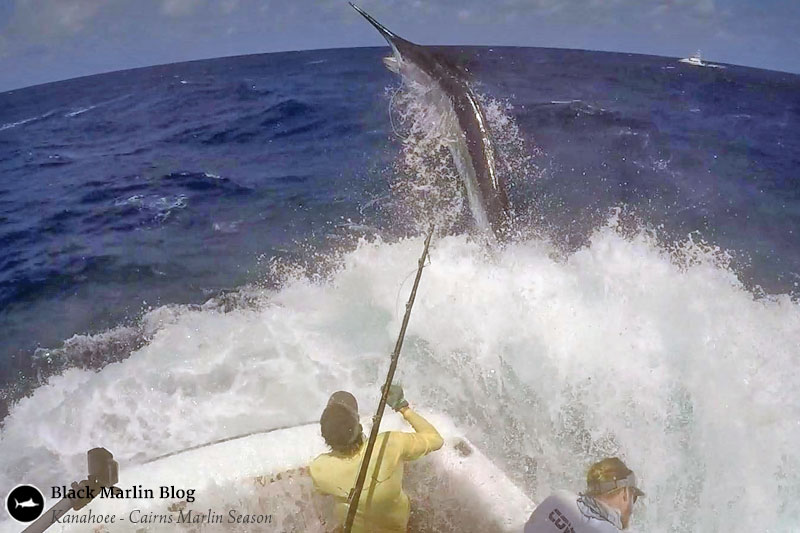 Another catch up photo of Capt. Daniel Carlson's Little Audrey who put Doug Robinson of LMGFC last Friday on a fish at 950 mentioned in yesterday's report. This photo was taken by Claire Graham.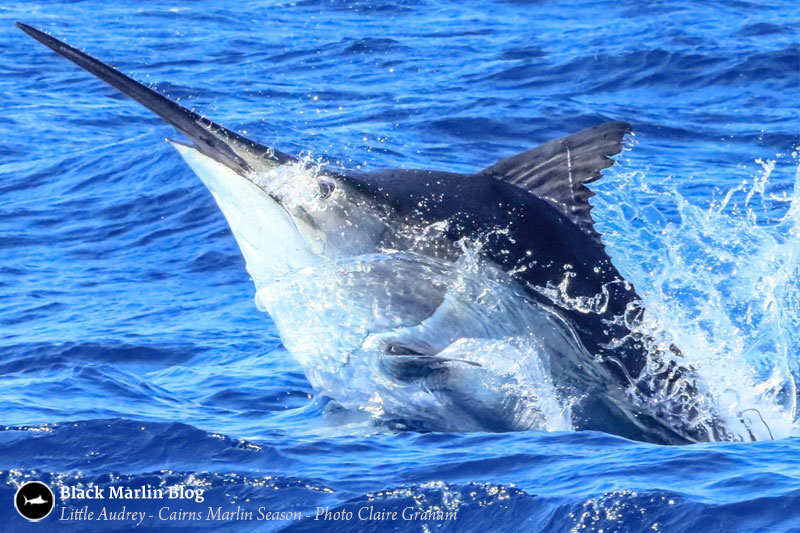 C'Mon Aussie's Rod Hawkins with Capt. Jared Weir also released this nice on the other day after heading back out after a week at home (photo).

Townsville
Report from Jack Nicolosi on behalf of the Townsville GFC with family boat Zuri just back from 3 days at Myrmidon going 4-4-4 on blacks (50, 100, 250 and 300lb). As Jack says, not massive fish but still fun on 15kg. Photo below not of the biggest but probably the most photogenic for the trip!!